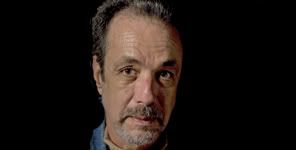 Flagler College's Writers-in-Residence program will present author Frank X. Gaspar on Oct. 6th at 5:00 p.m. in the Gamache-Koger Theater according to an announcement received by Historic City News today.
Gaspar is a professor of English at Long Beach City College, and he teaches poetry and novel writing at Antioch University in Los Angeles. He is the author of four books of poetry: "The Holyoke," "Mass for the Grace of a Happy Death," "A Field Guide to the Heavens" and "Night of a Thousand Blossoms." His two novels are "Leaving Pico," a Barnes and Noble Discover Award winner and recipient of the California Book Award, and "Stealing Fatima," to be released in Fall 2009.
Gaspar's short stories and poems have been published widely in literary journals, including The Nation, The Harvard Review, The New England Review, The Sewanee Review, Prairie Schooner, Ploughshares and more. He is the recipient of three Pushcart Prizes for literature, a National Endowment for the Arts Fellowship and a California Arts Council Fellowship.
The Gamache-Koger Theater is located in the Ringhaver Student Center, 50 Sevilla St. Other speakers for the 2009-2010 series include:
* Other Words: A Conference of Literary Magazines, Independent Publishers and Writers. Michael Waters and University of Tampa Press writers Jordan Smith, Jenny Browne and Peter Meinke, Nov. 6 at 7 p.m. in the Flagler Room. Jud Mitcham and Diana Abu-Jaber, Nov. 7 at 7 p.m. in the Flagler Room.
* Janis Owens and Dana Ste. Claire, Feb. 5 at 7 p.m. in the Flagler Auditorium.
* A Critical Lens: Hitchcock Films, March 8-10 at 7 p.m. in the Flagler Auditorium. Alan Woolfolk on "Vertigo" March 8, Doug McFarland on "Blackmail" March 9, Barton Palmer on "Sabotage" March 10.
* Christopher Buckley on April 16 in the Gamache-Koger Theater. Time TBD.
These events are free and open to the public, but seating is limited and is on a first-come, first-served basis.
Let us know what you think >>