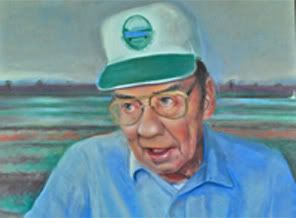 Fred Henry Bozard, Jr. died this morning; he was a business and civic leader, soldier, mentor and shining example to everyone who knew him.
Bozard past away at about 1:00 a.m. this morning and would have turned 91 years old this October. He is survived by his wife Josephine "Jo" Bozard.
The Bozards are members of Trinity Episcopal Parish.
Bozard was a lieutenant in the war and spent seven months as an F6F Hellcat fighter pilot with the BF5 Squadron. He was 23 when he entered the war in late 1941. He was stationed in the Pacific Ocean on board the USS Yorktown.
After the war, he married Jo. In 1949 Bozard moved to St. Augustine and opened a car dealership. Although it was sold to Mike Shad in 2005, the Bozard Ford dealership continues in business today.
Bozard also has his fingerprints on nearly every aspect of shooting sports in St. Augustine, from the construction of the St. Augustine Rod & Gun Club to the prestigious championship shoots that draw the best from around the country twice per year.
The family will have private graveside services and a memorial service at 11:00 Thursday morning.
Family and friends will celebrate Fred's life at the big clubhouse at St. Augustine Skeet Club on Gun Club Road.
Share your thoughts with our readers >>