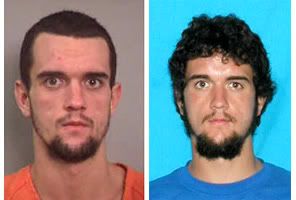 The St. Johns County Sheriff's Office has asked for help from Historic City News readers in locating a fugitive who may be hiding in our area and is considered to be armed and dangerous.
Jarrett Edward Mooneyhan is described as a white male, born 11-27-1988, 6'04" tall and weighing about 190 lbs.
Mooneyhan is currently wanted by the State of Tennessee for Violation of Probation stemming from a Felony Aggravated Armed Robbery and was last known to be fleeing a family member's residence in the Ponte Vedra Beach area.
St. Johns County Deputies were advised the subject fled the home to avoid capture, leaving behind his personal belongings.
Investigators located a backpack belonging to Mooneyhan which contained a loaded .38 caliber handgun.
It is believed Mooneyhan may have left the area, but his exact whereabouts are unknown.
Mooneyhan was arrested earlier this year in Tennessee for Aggravated Assault on a Law Enforcement Officer and Carrying a Concealed Firearm, and has been listed as a suspect in other robberies in Tennessee.
Anyone with information related to Mooneyhan should contact your Local Law Enforcement Agency or area Crime Stoppers Organization.
Let us know what you think >>