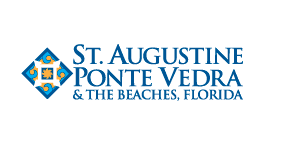 Communications Director Jay Humphreys with the St. Augustine Visitors and Convention Bureau updated Historic City News on this weekend's entertainment events including Cracker Day, a golf tournament and Oktoberfest.
ST. AUGUSTINE BEACH OKTOBERFEST 2009!
Experience Bavaria at the largest outdoor beer sampling festival in North Florida. This fun-filled evening will feature unlimited samples of more than 80 beers from around the world, a 45-foot Ferris wheel, carnival games and two large tents providing German food and entertainment – including the Heidelberg Hotshots & the Bavarian Bad Boys and six pairs of German folk dancers. Numerous local restaurants will be supplying food and the Kulture Hookah Lounge will be providing hookahs with flavored tobacco. For this event only, beer drinking will be allowed on the St. Augustine Beach Pier. Folio Weekly will reimburse participants for their cab fare home (up to six miles from the pier). It all takes place from 7 to 10:30 p.m. at the St. Augustine Beach Pier & Pavilion. Admission is limited to adults 21 and older. Tickets are $15 in advance, $20 at the door and include unlimited beer samples. A $30 VIP ticket is available and entitles ticket holders exclusive access to the beer for a full hour prior to general admission ticket holders. Tickets can be purchased at the St. Augustine Amphitheatre Box Office, A1A Ale Works, Ragtime Tavern & Seafood Grill, or online at TicketMaster. Free parking and shuttle services are provided from the St. Augustine Amphitheatre and Ron Parker Park. For more information, contact the St. Augustine Amphitheatre or call 904.209.3750.
SUEÑOS DE LA MARIPOSA EXHIBIT
Be among the first to experience this new exhibition of paintings and sculptural works from Marianne Lerbs and Maribel Angel. These works combine to take viewers on an imaginative journey through the dreams of a butterfly. The opening takes place 6:30 – 8 p.m. at the Cultural Center at Ponte Vedra Beach, 50 Executive Way. The exhibit will be open through November 30. for more information, go to Cultural Center at Ponte Vedra Beach or call 904.280.0614.
WOMEN'S EXCHANGE FALL GARDEN LUNCHEON
Enjoy a beautiful garden setting while savoring a delectable luncheon meal prepared by the St. Augustine Women's Exchange. After lunch take a tour of the Pena-Peck House including the antique dress display, shop in the Exchanges' famous Christmas in October Shop or just relax in the garden! Luncheon is served at noon. Tickets are $20 per person and include the full lunch with coffee or tea and a $5 gift certificate for the Woman's Exchange Gift Shop. The Pena Peck House and Garden are located at 143 St. George Street in St. Augustine. For more information or to purchase tickets, call 904.829.5064.
Friday, Saturday and Sunday: October 16-18
5th ANNUAL ST. AUGUSTINE AMATEUR MEN'S GOLF TOURNAMENT
See some of the nation's best amateur and collegiate golfers competing in what has become one of the best tournaments of its kind in the Southeast. Played over 54 holes at the St. Johns Golf Club, the tournament's competitors will be selected on the basis of their golfing resumes. Points awarded to the winner, runner up and Top 5 finishers will count toward the Golfweek/Titleist Men's Amateur Rankings. Proceeds from the event will benefit the First Tee of St. Johns County – an initiative that provides young people of all backgrounds with an opportunity for personal development through golf and character education. Starting times are 8 a.m. Friday, Saturday and Sunday. There will be a Long Drive Contest at the First Tee on Friday at 3:30 p.m. An Awards Ceremony will be held following play on Sunday. The St. Johns Golf Club is located at 4900 Cypress Links Blvd., in Elkton. For more information, call 904.377.6440 or visit St. Augustine Amateur.
Friday and Saturday: October 16-17
WILD DREAMS – DISCOVERING HENRY FLAGLER
See Henry Flagler brought to life in this critically-acclaimed performance by Paul Jellinek. In Wild Dreams, Henry Flagler tells the story of his development of St. Augustine as a world class resort destination, his work with John D. Rockefeller, the expansion of his empire to the Keys – even the story of his three marriages. Performances are Friday and Saturday nights at 7 p.m. at the San Marco Theater across from Ripley's Believe It or Not Museum in St. Augustine. Tickets are $12 for adults and $6 children. For more information, call 904.429.0280.
Saturday: October 17
CRACKER DAY
Celebrate Florida's Country Cracker Heritage when bluegrass banjos and fiddles combine with horsemanship demonstrations and mouth-watering barbecue. Enjoy a full day of horseback games, horseback racing, barrel racing, livestock shows, cracker whipping demonstrations, and exhibits of Florida Cracker equipment. Events take place all day from 8 a.m. to 7 p.m. (Barbecue is served from 11:30 a.m. to 2 p.m.) at the St. Johns County Fairgrounds located on SR 207 west in Elkton. Admission is $10 for adults and $4 for children under 12. Price includes parking and barbecue dinner (Race participation fees not included). For more details, call Chuck Stephens at 904.824.9720.
GHOST HUNTERS AT RIPLEY'S CASTLE WARDEN
Get a start on Halloween by joining the GhostHunters on their exploration of Ripley's Castle Warden – the home of Ripley's Believe It or Not! in St. Augustine. Three stars of the Sy-Fy network's hit TV show will conduct a five-hour investigation of Castle Warden, long regarded as one of the most haunted buildings in the Southeast. A limited number of tickets are available for inquisitive souls who want to be there for this exclusive investigation. For details, go to The Atlantic Paranormal Society.
GTM RESEARCH RESERVE UPLANDS TRAIL AND BEACH WALKS
Choose from a guided uplands trail walk or beach exploration presented by the GTM Research Reserve. The uplands trail walk featuring native and migratory bird species, plants and wildlife is from 8-9:30 a.m. and leaves from the Guana Dam Trailhead Pavilion. The beach walk is from 9-11 a.m. and departs from the Guana South Beach parking lot approximately two miles north of the Environmental Education Center which is located at 505 Guana River Road, Ponte Vedra Beach. A $3 parking fee is required for both tours. For more information and reservations, call 904.823.4500.
CHANGING OF THE GUARD
Witness twilight time in colonial St. Augustine as the Spanish soldiers who have been guarding the city throughout the afternoon are replaced with the detachment assigned for the night. The replacements march from the City Gate and down St. George Street to Government House where they assume their duties for the night. The authentic 18th century drill is ended with the firing of a volley of musketry to assure citizens their town is secure for the night.. This traditional Spanish military changing of the guard takes place at 7 p.m. at Government House in the Plaza de la Constitucion. The event is free. For more information, call 904.825.1004.
Sunday: October 18
ST AUGUSTINE BEACH HISTORY GALLERY AND RETROSPECTIVE
Participate in a Chautauqua that presents the unique history of St. Augustine Beach. As part of St. Augustine Beach's 50th Birthday, this exciting event features local and nationally-known historians who will present talks about this seaside community. In addition to the historians, many locals will share their lifetime joys of living and fishing in St. Augustine Beach. The evening will also include refreshments, music, and a photographic exhibit of the history of St. Augustine Beach. The event is free; food and beverages will be available for purchase. It all takes place from 4 to 9 p.m. at the St. Augustine Beach Pier Park Pavilion and Cultural Arts Center. For more information, call 904.501.1253 or visit 50th Beach Birthday.
NOTE: St. Johns County residents with a valid ID are always admitted free of charge to Government House Museum, the Lightner Museum, the Colonial Spanish Quarter Museum, the Fountain of Youth, the Ximenez-Fatio House, the Oldest Wooden Schoolhouse, and the Spanish Military Hospital Museum and the Father Miguel O'Reilly Museum. The daily tours and wine tasting at the San Sebastian Winery are free to everyone. Also, admission is free to everyone at the Authentic Old Drug Store, Fort Matanzas National Monument, St. Photios Chapel, the Peña-Peck House and the Father Miguel O'Reilly Museum.
Let us know what you think >>