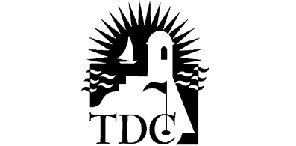 The Tourist Development Council reported to Historic City News yesterday that more than 30 non-profit organizations in St. Johns County have applied for a total of $696,870 from tourist development tax revenues.
The grant requests were made to fund 48 proposed cultural and heritage events to be held between October 1, 2009 and September 30, 2010.
Beginning June 15th, the Tourist Development Council's Funding Panel will review the applications and listen to oral presentations before deciding which should be recommended for funding.
The panel's recommendations will go to the Tourist Development Council for approval before being submitted to the Board of County Commissioners for final action that will place them in the county's FY 2010 budget.
The available funding, called Category Two, comes from the three percent tax paid by visitors to the county on short-term accommodation rentals. Category Two funds are used for arts, cultural, and other special events conducted in the county.
Last year, the TDC awarded more than $450,000 in funding support for special events.
Since the program was initiated in 1989, nearly $6 million in Category Two funding has been awarded to not-for-profit groups staging special events in St. Johns County.
The funding panel was established by the St Johns County Commission in 1995 and is comprised of seven members. Each county district is represented by a member serving a three-year term and two members are from the Tourist Development Council, each of whom serves a two-year term.
The funding panel members who will decide the fate of applications for FY 2010 Category II funding are:
District 1: Kim Allsup
District 2: Martin Donald McKay
District 3: Deborah G. James
District 4: Carol Elliott
District 5: Philip McDaniel
TDC 1: Christopher Way
TDC 2: Richard O'Brien
Share your thoughts with our readers >>