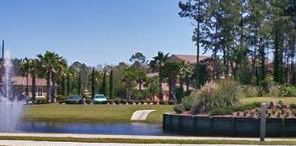 A 10-year old St. Johns County girl reported an assault that occurred Wednesday afternoon near her residence in the 2000 block of W. Lymington Way in Royal St. Augustine according to an alert received by Historic City News this morning.
Media Relations Officer Kevin Kelshaw reported that deputies responded to the area shortly after 3:00 p.m. when a neighbor of the girl called the Sheriff's Office to report a suspicious incident.
The woman told dispatchers that she spotted a pink flash go by the window of her home and when she went outside she observed the young girl lying on the ground with her eyes closed.
The victim told deputies that when she got out of her mother's car an unknown male subject came running at her and started to push her and then chased her down the street.
The victim, who said she was screaming during the incident, stated that the subject caught up to her at a neighbor's yard where he pushed her down and placed a white rag over her face that she stated smelled funny.
The neighbor discovered the girl and called the Sheriff's Office.
The victim was treated at the scene by county rescue personnel.
The victim stated that the suspect was a white male about 40 years of age, between 5'6" and 5'8" with a medium build. He was wearing all black clothing and a ski mask and had dirty blonde hair and green eyes.
Deputies and a K-9 team searched the area and could not locate any additional witnesses or the suspect. The investigation is continuing.
Let us know what you think >>