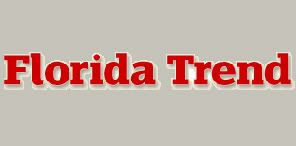 Historic City News has learned that three of the finest restaurants in St. Augustine and Ponte Vedra will begin 2009 with special recognition that comes annually to less than 40 of Florida's thousands of restaurants.
Each year since 1977, Florida Trend magazine has bestowed Golden Spoon awards to Sunshine State restaurants that offer diners the very best in food, service and décor. This year, 37 restaurants received Golden Spoon honors – including Restaurant Medure in Ponte Vedra Beach and St. Augustine's 95 Cordova and Opus 39.
Located in the beautifully-restored Casa Monica Hotel in St. Augustine, 95 Cordova features the very best in New World cuisine served in an opulent setting complete with lavish antiques, exotic silk fabric and hand-painted 24-karat gold ceilings. In its recognition of 95 Corodva's excellence, Florida Trend said: "Class act of town in a beautifully-reborn grande dame hotel and a kitchen that is ecumenical. " Phone: 904.827.1888 or www.casamonica.com/95cordova/
"A food gallery where cooking is artful," is how Florida Trend describes Opus 39 located at 39 Cordova Street in St. Augustine. New American cuisine is the specialty at Opus 39 where all of the culinary creations allow the ingredients to speak for themselves. Simple, elegant food, in an elegant artistic setting –everything is made in-house at Opus 39, from the fresh-baked breads, to the finishing touches on the exquisite desserts. Phone 904.824.0402 or www.opus39.com/
Florida Trend says Restaurant Medure, 818 A1A North, Ponte Vedra Beach, "is a smart fixture to the beach. Seafood dolls up with microgreens, shiitake and Southern buttermilk. The monkfish is as pretty as caviar." Cosmopolitan-chic beach dining in a restaurant with sleek décor sets the atmosphere for a culinary experience featuring the freshest ingredients, an inspiring wine list and an eclectic menu. Phone: 904.543.3797
In addition to the area's acclaimed Golden Spoon recipients, an outstanding selection of other restaurants in St. Augustine, Ponte Vedra & The Beaches are among Florida Trend's choices for the Best 500 restaurants in Florida. These include Ponte Vedra Beach's JJ's Liberty Bistro, Ruth's Chris Steak House, and The Augustine Grille located in the Sawgrass Golf Resort and Spa, a Marriott Resort. St. Augustine's contributions to this prestigious listing include A1A Ale Works Brewery & Restaurant, Café Atlantico, Gypsy Cab Company, Le Pavillon, and Saltwater Cowboy's.
Share your thoughts with our readers >>