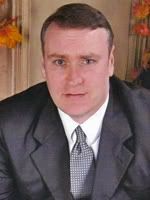 Republican State Committeeman Jon Woodard reminds all Historic City News readers about the GOP Family Picnic tomorrow that is being co-sponsored by the St. Johns County Republican Party and the Republican Club of Greater St. Augustine.
The picnic is scheduled for tomorrow, Saturday, September 26th, from 3:00 p.m. until 6:00 p.m. and will be held at the St. Augustine Yacht Club on Anastastia Island next to the Lighthouse.
Woodard said, "We'll have free food, fun and music for the whole family. Bring your neighbors! We want everyone to enjoy themselves and have a good time".
A welcome from Florida Representative Bill Proctor is scheduled for 4:00 p.m.
Let us know what you think >>