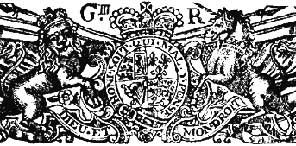 The British Night Watch registration numbers are pretty good so far. The event, scheduled for Friday December 4th through Sunday, December 6th 2009, has already pre-registered over 100 participants and over 25% of those are first time attenders.
Expected turnout could top last year; which hit nearly 400 participants.
Are You and Yours registered yet? Visit the website and sign up now by clicking the registration link on the top left. Unit Commanders and Adjutants, please forward this email to your members, to allow them the chance to register for this event. If you have received this email as a forward, contact me here to add (or remove) you on the master email list.
The strong registration numbers of new folks suggest we should give a basic "What should I expect" paragraph. The website www.britishnightwatch.org has nearly every question already answered, so spend some time cruising through the site, and contact us if you still want more answers, we're here to help.
So, you're thinking about a Florida Reenactment? December is probably the best time to do go- the weather is nice, with normal lows in the 50's, and highs in the 70's- good weather for wearing what we wear. Now, this event is kinda different from most Rev War events out there. To those that camp, we camp in a restored area of a nearly 450 year old city, across from the oldest and largest masonry Fort in the continental U.S., and while camp is a little tight, we manage to fit in pretty well. For those that wish, shopping, dining, and hotels are close, with much in walking distance to camp. I've been told by those more experienced than myself that there are 7 bars within crawling distance of our camping area as well. (And at least as many Churches!)
"My portrayal is not British" you say? Either Whigs or Tories are welcome; our dress requirements are Colonial, 1763-1783, the British Period of Florida, and include any civilian colonial dress appropriate to the time period in the colonies, not just Redcoats, Hessians & Provincials.
Remember I said this event was different? There are plenty of things you can do on the schedule, or you can skip some if you'd like time to be a sightseer, tour the Fort, or just enjoy the event! Our big request is that you are on line at formation of the Parade Saturday Night. This Torchlit parade, led by massed fifes & drums through the historic streets is a one of a kind experience. Crowds numbering about 10,000 watch the parade, while hundreds and hundreds of others follow behind.
Don't bring Black Powder, as some of our program take place on NPS or City property- we'll issue you cartridges for any firings we do, and for the Volley following the Parade… , Do bring your Firelock though for the Volleys.
The event officially starts Friday afternoon, but if you can't make it then, again no problem- plenty are there early Friday for the scenario, which has been a bit of fun these past couple of years. Sunday is a travel day, with only a Church service on the schedule, so you can break down when you wish, or use the time to visit the area and the beaches.
For 2009, the biggest changes are a concert Friday Night at 8:00, with national recording artists Father, Son, and Friends; The Garden Party has dropped it's Tea, to become a more participatory Dance (Music by POOKA) ; The Friday Afternoon Scenario continues this year with "Army or Navy?- Desertion in the 18th Century" in camp at 4:00 pm, and we continue to improve the Participation in the Parade.
This years Commemorative Coin is the 1787 Six Pence, and is given at Pay Call in the Fort Program Saturday Afternoon. See the website for details on the Commemorative Coins.
The website also has all the latest information on hotel discounts for participants, safety guidelines, previous newsletters, and a host of information for the participant and the visitor. Even more updates to the website will occur over the weekend, so check back!
We still need a few volunteers to take a 1 hour post at the Ambassador's Table, open times are between Noon and 4 p.m. on Saturday. The job is easy, interfacing with the public, fielding questions such as "where are the bathrooms?" and passing out schedules. You won't be far from experienced help, so have no fear! Contact Anthea Manny at ascfpinc@aug.com to help with this project.
On behalf of the Committee for the Night Watch,
I remain,
John Thornton, Board Member, Committee for the Night Watch
Let us know what you think >>