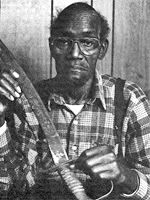 Often times we use the term "selling out" to describe people. But, have you ever wondered what it truly means and why it is not used for those who are proud of their "Southern Heritage" — supporting the South or the Confederacy?
Some of these people are called bigots and racists, but they are not called "sell outs".
Many of us American's, to include minorities, have families with deep southern roots. Some of those same minority families fought and died for the South's Independence from Tyranny, for states rights, for lower taxes and in support of a free market economy. An economy where blacks, Caucasians and Native American families who could afford to own slaves — owned them; many of those slaves owned were family members.
Fortunately, some of us were taught that you cannot sell-out ancestors or family!
Well, then maybe it is about heritage? If it truly is about "Southern Heritage," then it would be foolish, narrow minded and inconceivable to cut out those who also have that same "Southern Heritage," but are of a different ethnicity! If you think it is right to exclude them, then that thinking is faulty; full of holes, and that "dog don't hunt."
Twenty fours years ago, an opportunity presented itself to live in Harrisburg, Pennsylvania; the town where my parents met and married some fifty six plus years ago. During that time and while working for the President Pro Tempore of the State Senate of Pennsylvania, I lived 45 minutes from Gettysburg and spent many tireless days and nights studying the war.
Granted, my immersion in Civil War history was refreshing. Some years later while living with my then girlfriend and now wife, I continued my research when we lived in Martinez, GA (Augusta), and found more interesting facts, which may surprise you, but delighted me, and confirmed prior stories and research on the subject.
According to the fact's, General Robert E. Lee's manpower reserves quickly drained, on March 23, 1865, and while minorities were already fighting for the Confederacy in South Carolina and Georgia, General Order #14 was issued which allowed for the enlistment of Blacks into the Confederate service.
Shortly, thereafter a notice was posted in Petersburg's The Daily Express:
"The commanding General deems the prompt organization of as large a force of negroes (defined black in Spanish) as can be spared, a measure of the utmost importance, and the support and co-operation of the citizens of Petersburg and the surrounding counties is requested by him for the prosecution to success of a scheme which he believes promises so great a benefit to our cause.
To the slaves is offered freedom and undisturbed residence at their old homes in the Confederacy after the war. Not the freedom of sufferance, but honorable and self won by the gallantry and devotion which grateful countrymen will never cease to reward."
The recruitment effort did bear fruit in where Majors James W. Pegram and Thomas P. Turner put together a "Negro Brigade" of Confederate States Colored Troops. The Richmond Daily Examiner noted of the unit "the knowledge of the military art they already exhibit was something remarkable. They moved with evident pride and satisfaction to themselves."
It is estimated that some 200,000 Southern blacks were in the Confederate ranks some free and some slave. Over 13,000 Negro troops, "saw the elephant" also known as meeting the enemy in combat. The Confederate Congress did not approve blacks to be officially enlisted as soldiers (except as musicians), until late in the war.
However, in the ranks it was a different story. Many Confederate officers did not obey the mandates of politicians, they frequently enlisted blacks with the simple criteria, "Will you fight?" Historian Ervin Jordan, explains that "biracial units" were frequently organized "by local Confederate and State militia Commanders in response to immediate threats in the form of Union raids." Dr. Leonard Haynes, an African-American professor at Southern University, stated, "When you eliminate the black Confederate soldier, you've eliminated a part of the history of the South."
Nevertheless, selling out can refer to the compromising of one's integrity, morality and principles in exchange for financial gain, successes or other personal gain. It can commonly be associated with attempts to increase mass appeal or acceptability to mainstream or for a person to seem mainstream or progressive. Any person that does this is labeled a sellout and regarded with disgust and immediate loss of respect. Selling out is seen as gaining success at the cost of credibility and character.
People today as they did yesterday assume just because you support something different from the norm that you are a bigot, racist, etc. Let's take for example the Confederate Battle Flag. This flag was originally used in battle as the symbol representing the south. Some families still proudly display it today, which is their right in America. And, some whose family fought and died wave the American flag. More importantly the confederate flag has gone different variations and to include the original Native American Confederacy, which was originally a compilation of five upstate New York Native American Tribes and they formed the basis of our nation and the foundation upon which both the Declaration of Independence and the Articles of Confederation are drafted. The Iroquois Confederacy, consisted of the Seneca, Cayuga, Onondaga, Oneida and Mohawk, and it had its origins as early as 1100 AD.
The Native American's played a strategic role in the struggle between the French and British for supremacy in North America. The original nations were joined by other tribes such as the Tuscarora, Cherokee, and others.
According to tradition, "the confederacy barely withstood attacks from the Huron and Mahican, but by 1628, the Mohawk had defeated the Mahican and established themselves as the region's dominant tribe." When the Iroquois destroyed the Huron in 1648–50, they were attacked by the Huron's French allies. During the American Revolution, the Oneida and Tuscarora sided with the American colonists while the rest of the league led by Joseph Brant fought for the British. The loyalist Iroquois were defeated in 1779, near Elmira, N.Y, and the original confederacy came to an end.
The Iroquois people with their Iroquois Confederation were among the most powerful native group on the American continent at the time of European contact. They remained powerful through the American Revolution. According to scholarly research the Iroquois Confederacy and the Great Binding Law is the oldest example of a constitution on the American continent It has been argued since the nineteenth century, when Lewis Henry Morgan wrote "It is worthy of remembrance that the Iroquois commended to our forefathers a union of colonies similar to their own as early as 1775," the Iroquois Confederation had a degree of influence over the drafting of the U.S. Constitution.
As we know the confederacy was resurrected in another form during the 1800's, but with a similar mission of supremacy, and this time led to the War Between the States or the Civil War.
The point is this, just because people wave the American, British, or Spanish flag does not mean they are tolerant or intolerant of others; maybe they are proud of who they are, hence they are proud of their heritage. Rightly, those who wave the Confederate Battle Flag can claim the same rights, and opinions of heritage. God bless them for believing in their family roots. Yes, the battle flag was used by domestic terrorist organization to wave and spread fear. But, the fact also remains that the Indian sign (AKA) swastika was reversed and used by the Nazi's in Germany.
Archaeological evidence of swastika-shaped ornaments dates from the Neolithic period and can be first traced to the Indus Valley Civilization of the Indian Subcontinent. It occurs today in the modern day culture of India, as either a geometrical motif or a religious symbol, and it remains widely used in the Eastern and Dharmic religions in Hinduism, Buddhism, and Jainism. Many groups used symbolism to represent things such as ideas and emotions, and are sometimes used to refer specifically to totemic symbols that stand on their own, as opposed to linguistic symbols.
A symbol is one of many factors in determining a particular symbol's apparent meaning. Old symbols become reinterpreted, and symbols with emotive power carry problems analogous to false etymologies. A symbol is something such as an object, picture, written word, sound, or particular mark that represents something else by association, resemblance, or convention.
The swastika shape was even used by some Native Americans, and it has been found in excavations of Mississippian-era sites in the Ohio valley. It was widely used by many southwestern tribes, most notably the Navajo. Among various tribes, the swastika carried different meanings. Additionally, the Irish and Scottish American elements of design in the Rebel Flag of the American South predate the American Civil War. An early variant of the crossed bars can be seen on the Scottish Flag as well as the Spanish Flag, which existed centuries before the start of the Civil War.
Following the Civil War, domestic terrorist groups founded in part by Confederate general Nathan Bedford Forrest, became notorious in the American South for conducting racially-motivated attacks. Some of the members themselves Confederate veterans, associated themselves with the Confederate flag, and this led to today's dispute over whether or not the flag has racist connotations.
As one who has deep southern roots, and had relatives who fought proudly for the south in Georgia and South Carolina while defending their land this family will not be selling out, but I am not a racist or bigot. I have more important things to do with my time than be concerned with ones complexion or ethnicity. My immediate concern are continuing God's mission for my life, the facts, and accurate history, Matter of fact, looking forward to the confederate tags for the descendents of Confederate
Veterans. Like some of your those relatives that did fight in the many battles had towns, streets, ferry's lakes, cemeteries, and other locations in America named after them in honor of their service, and other contributions to their community. Some of those relatives were both African-Americans and Caucasian, and to include the Hankinson, which are the same family, but the named is spelled differently.
Hence, it is my belief as was learned and taught that they fought for our freedom. Speaking of freedom some of those relatives served in the following regiments: 8th Battalion, South Carolina Reserves (Stallings); 2nd Regiment, South Carolina Artillery; South Carolina Calvary; 25th Regiment Georgia Infantry; 1st Regiment, Georgia Infantry (Local Troops) Augusta; 5th Regiment, South Carolina Reserves (90 days 1862-63); 1st South Carolina Calvary Regiment; 2nd Artillery Regiment; and South Carolina Infantry Regiment State Troops.
Florida joined the Confederacy during the war effort, and St. Augustine's Native Edmund Kirby Smith (Smith) was a Confederate general in the American Civil War, and was the son of Joseph Lee Smith (1776-1846), an American lawyer and soldier, who served with credit in the War of 1812, and rose to the rank of colonel.
Joseph Lee Kirby Smith, Ephraim's son, took the Federal side in the Civil War, and was mortally wounded at the battle of Corinth.
Smith was born in St. Augustine, on May 16, 1824, and graduated at West Point in 1845, being assigned to the infantry. In the Mexican War he was brevetted first lieutenant, and captain for gallantry at Vera Cruz and Cerro Gordo and at Contreras-Churubusco. He was assistant professor of mathematics at West Point from 1849 to 1852 and was later engaged in Indian warfare on the Texas frontier. In 1861 he attained the rank of major.
When Florida seceded he resigned his army commission and entered the Confederate service as a lieutenant-colonel, because his family like yours, Robert E. Lee's and others were from the South.
He was made a brigadier-general on June 17, 1861, and was wounded at the battle of Bull Run. In command of the Confederate forces in the Cumberland Gap region Smith took part in General Bragg's invasion of Kentucky in the autumn of 1862, and inflicted upon the Federal forces a severe defeat at Richmond, KY, on August 30, and was present at the battles of Perryville and Murfreesboro (Stone River). From February 1863, to the fall of the Confederacy he was in command of the trans-Mississippi department, and was successful in making this section of the Confederacy (isolated from the rest by the fall of Vicksburg) self-supporting. Smith instituted a regular system of blockade running, and met and defeated the Red River expedition under General Nathaniel P. Banks in 1864. Kirby Smith and his troops surrendered on May 26, 1865, being the last armed forces of the Confederate States to do so. Smith died on March 28, 1893.
For those whose "Southern Heritage" is based in naivety and hate then you might need to check your facts, because you may appear uneducated. Frankly, I like you am proud of my family accomplishments for many died fighting for what they thought was right at the time, and who are we to judge them.
Southerners are not still fighting the Civil War as some would have you believe they are like everyone else looking for respect,
dignity, and appreciation for defending themselves and protecting their family. Be rest assured in this case you do not have to look far for that respect, appreciation, and loyalty to your family, we feel the same.
As the universe would have it while editing this editorial we received a call from relatives in Arizona, Ohio, and Michigan and were informed that the Hankerson/Hankinson families were planning a family reunion in 2011.
My first thought was to have it in St. Augustine, then I was told the plan was to have the reunion in South Carolina, and that I was selected to be on the planning committee.
As you can imagine, I am excited for this will be one for the South Carolina economy. And, we will have an opportunity to work with South Carolina's Geneological Society, Chamber of Commerce, Son's of Confederate Veterans, as well the National Parks systems in that area to create some great tours and site visits… South Carolina offers a lot in the form of tourism, and they get it.
They celebrate Multicultural and southern heritage proudly, and to include arts, culture heritage tourism, arts, and the like. Exactly what tourist, like us, wants for a reunion when we return to the birthplace and origins of our family.
Photo credit: Joe Sarter of Union, S.C. holds the sword used by his father as a Confederate sentry. (1993) contributed photograph by Derek Boyd Hankerson.
Derek Boyd Hankerson
St. Augustine, FL
Derek Boyd Hankerson is the Managing Partner of Freedom Road, LLC. Derek is former vice president of the St. Johns County Republican Executive Committee and was an alternate delegate to the Republican National Convention. Derek has been a leader in numerous community projects in support of Fort Mose, multicultural education and heritage tourism. Historic City News is pleased to be able to publish Derek's periodic guest columns which are both informative and entertaining. Derek and his wife live in St. Augustine.
Let us know what you think >>