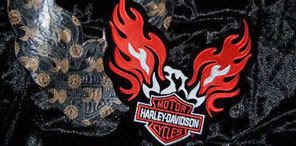 Clark Vitulli announced to Historic City News that Harley-Davidson of St. Augustine has just opened a new retail location in the middle of St. Augustine's downtown historic district at 118 St. George Street.
The new location is in addition to its main sales and service dealership located at 2575 State Road 16, across from the Premium Outlet Mall at I95 exit 318.
The new downtown retail location will offer exclusive Harley-Davidson clothing and attire for men, women and children, casual and resort wear, shoes, jeans, casual jackets, general merchandise and collectibles. The new store opened December 26th.
Owners, Clark Vitulli and Allen Good, purchased the main dealership in August, 2007. Since then, they have focused on building a reputation based on superior customer service and satisfaction. Their excellent overall customer service ratings of 9.8 (on a scale of 10.0) have generated new and pre-owned bike sales increases of 26% for the 2008 calendar year just completed, a year which saw motorcycle sales decline in the state of Florida and nationally.
"While some companies are retrenching in these economic times, we have the confidence in Harley-Davidson, the St. Augustine market and our associates to make this beautiful new location a success," said Clark Vitulli. Added Allen Good, "St. Augustine is poised for growth in the next several years leading up to the city's 450th Birthday, and we plan to be an integral part of that growth."
In addition, Harley-Davidson of St. Augustine was voted "Best of St. Augustine" by the readers of The St. Augustine Record the for being the best motorcycle shop in St. Augustine for 2008. They were also chosen by the viewers of Channel 4, WJXT in Jacksonville as the Jax Hot List Winner for best motorcycle dealership in Jacksonville for 2008.
Let us know what you think >>