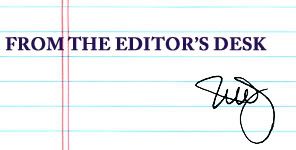 Halford S Harris II just turned 32 years old in March, yet last week he resigned his career position as a Deputy Sheriff following a whirlwind of controversy.
Harris came to St. Augustine from Live Oak where he was previously employed as a firefighter.
Harris, who is known as "Bubba", found himself under the microscope after authorities received a call for help from his estranged wife on the afternoon of December 24, 2008.
As in all police matters where law enforcement agency employees are involved, an internal affairs investigation was commenced to look into allegations that Harris was guilty of domestic abuse.
In a story that appeared in The St. Augustine Record, reporter Marcia Lane quotes Todd Thompson, Director of Law Enforcement with the St. Johns County Sheriff's Office.
Lane says Thompson wrote that Harris' actions violated the community's trust in the department. "This trust has been betrayed and I believe it to be my duty to work to ensure that trust is restored both on his assigned shift and with the community.", Lane reported.
For whatever reason at the conclusion of the internal affairs investigation, Sheriff David Shoar, who is the final say in staff decisions, chose not to fire Bubba Harris.
It was reported that members of Shoar's executive staff and internal affairs investigators found that Harris should be terminated because of not only the December incident — but prior incidents of domestic abuse.
Prior incidents? How did that get by the hiring process?
Shoar says that members of his agency knew of anger management problems Harris was having and did not report them. Shoar issued a letter of reprimand to both Lt. Robert Stewart and Lt. Chris Strickland because of their failure to report Harris' actions during a domestic altercation in September 2008.
In a fury of letters to the editor, blog posts and arguments across many coffee tables, everyone seemed to wonder, among other things, how Harris could have been certified as a police officer and been the holder of a Florida Concealed Weapons license — given his reportedly violent past. I wonder, too.
If Harris' wife or girlfriend had gone to the State's Attorney and obtained a protective order because they had been abused, Harris could not be in possession of a firearm of any type. That apparently never happened.
Under no circumstances can a police agency condone it's members angry, abusive behavior – towards the public or towards their family. If Thompson or Stewart or Strickland felt Harris needed counseling, they should have intervened. If Shoar knew that such behavior was occurring, he should have intervened.
Sadly, there are no winners and there is no happy outcome to this story; in fact the final chapter may not yet be written. Fortunately for Bubba Harris, he had the good judgment to remove himself from a position of public trust where he would have no longer been effective and would have been continually criticized and ridiculed — regardless of his actions.
Let us know what you think >>