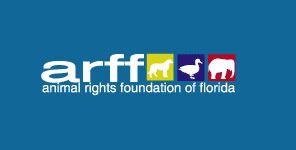 Coordinator Bryan Wilson reported to Historic City News that The Animal Rights Foundation of Florida will participate in a discussion of horse-drawn carriages at tonight's St. Augustine City Commission meeting.
The Animal Rights Foundation of Florida will speak before the commission and ask that St Augustine join progressive cities in Florida, such as Palm Beach and Key West, that have removed horse-drawn carriages from city streets.
"As long as carriage horses work St. Augustine's busy streets there will continue to be dangerous accidents and animal suffering," said Bryan Wilson, ARFF Coordinator. "We are asking the city to take steps towards a ban on horse-drawn carriages."
WHAT: Presentation on horse-drawn carriages; St. Augustine City Commission regular meeting
WHEN: Monday, September 28; the meeting begins at 5:00pm
WHERE: The city commission meets in The Alcazar Room on the first floor of City Hall, 75 King Street.
The risk of accidents and the danger of dehydration will be emphasized during ARFF's presentation.
Accidents. Mixing horse-drawn vehicles with pedestrians and motor vehicle traffic is inherently dangerous. Over 2 million tourists visit the historic City of St. Augustine each year. Not surprisingly, accidents between carriages and motor vehicles on the crowded city streets are common. There have been at least ten serious accidents in the past ten years in St. Augustine.
Dehydration. In Florida's blistering heat and humidity, horses are at serious risk of suffering from dehydration or heat stress. There are no limits on how many hours per day a horse can remain on the streets of St. Augustine. Nothing prevents horses from working on the hottest days of the summer.
The Animal Rights Foundation of Florida is a 501(c)(3) non-profit organization.
Let us know what you think >>