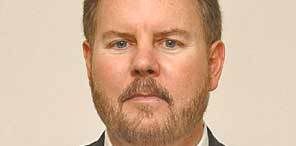 This weeks report from County Administrator Michael Wanchick featured several Housing and Community Services assistance programs that may be of value to Historic City News readers.
Foreclosure Intervention Program – The Foreclosure Intervention Program continues to help St. Johns County residents remain in their homes by providing professional budgeting, counseling, and loan modification assistance through the St. Johns Housing Partnership. Anyone needing assistance may call (904) 209-0844.
SHIP Down Payment Assistance – In the last 30 days, four families have closed on homes utilizing SHIP down payment assistance, including a St. Johns County employee. The St. Johns County Homeownership Program has seen an increase in interest from first-time homebuyers in recent months, which is a positive indication for our local economy. For more information, visit the Housing section of the County website.
Mobile Medical Clinic in Armstrong Community – On Monday, June 15, the Armstrong community held their third free medical clinic with the support of the mobile medical unit from St. Vincent's Hospital. Both residents and migrant farm workers received medical exams and treatment, while members of First Baptist Church of Armstrong and Lake Shore Baptist Church provided food for the participants. This event, organized by members of the community, serves as a great example of how volunteer efforts are able to bring resources into the County without an expense to the County's general fund.
Housing Demolition Program – The Fast Track Housing Demolition Program recently completed demolition of nine dilapidated sites, including five locations for residents who recently experienced home fires. Three of the five families are receiving additional services by participating in the County Homeownership Program to provide replacement housing. The Demolition Program to date has addressed 115 structures, as well as assisted with replacing 51 of the homes through the County's program, Habitat for Humanity, and/or private assistance. The Demolition Program eliminates blighted structures in the community, eliminates hazards, provides home construction opportunity, and adds residential units to the County property tax rolls.
Let us know what you think >>