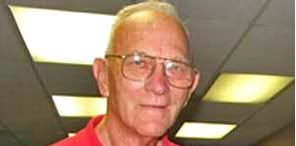 The St. Johns County Legislative Delegation Meeting will be on Wednesday, January 28, from 4:00 to 6:00 pm in the County Auditorium, located at 500 San Sebastian View in St. Augustine.
The public is invited to attend.
The purpose of the meeting will be for the Legislative Delegation to hear public testimony on general issues, local bills and requests for appropriation.
Elected officials expected to attend include Delegation Chair Representative Bill Proctor, Delegation Vice-Chair Representative Mike Weinstein, Representative Ronald Renuart, Senator Stephen Wise, Senator Tony Hill, Senator Jim King and County officials.
Persons requesting to be placed on the agenda should contact the office of Representative Bill Proctor by January 21st at (904) 823-2550.
Photo credit: Nancy Sikes-Kline contributed photo
Let us know what you think >>