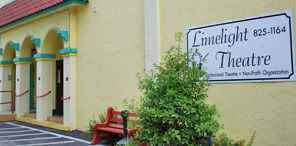 The Limelight Theatre announced to Historic City News that they will be holding auditions for the final show of the 17th season, Larry Shue's hilarious farce, The Foreigner, on Monday, June 15 at 7pm.
Director Britt Corry will see comedic monologues, but not from The Foreigner script.
Corry is seeking the following characters:
Betty: 60's, an elderly widow, life-long Georgia native, very country
Catherine: 18 – 24, very pretty, sweet and a former southern debutante
Ellard: teen, Catherine's baby brother, lacks confidence to the point that people think he's stupid
David Lee: 28 – 35, southern preacher type
Owain: 28 – 35 or older, nasty type
Froggy: 40 – 50, English sergeant
Charlie: 28 – 35, also British, but more up market than Froggy in manners and speech
The Limelight Theatre is located at 11 Old Mission Avenue in uptown St. Augustine. Box office hours are Tuesday – Saturday from 10am – 4pm and they can be reached by calling 904-825-1164.
Share your thoughts with our readers >>