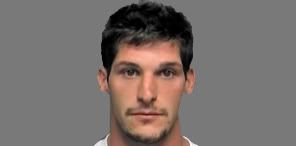 Kevin Kelshaw reported to Historic City News today that a 24-year old St. Johns County man has been arrested on a charge of lewd and lascivious battery on a victim under the age of 16.
Detectives with the Sheriff's office Special Victims' Section arrested the suspect, identified as Phillip Clark Sprengeler, 24, 917 Wembly La., Ponte Vedra Beach after he was brought in for questioning.
The investigation revealed that the suspect was a friend of the family.
The victim's father found the two together this morning and learned that this allegedly was taking place for the past few months. He then called the Sheriff's Office and the investigation began.
The suspect was brought in for questioning and admitted to the allegations to detectives.
The victim was transported to the Child Protection Team in Jacksonville where a forensic medical exam and interview were conducted.
The suspect was booked into the County Jail where he remains on no bond pending a first appearance hearing Thursday morning.
Let us know what you think >>