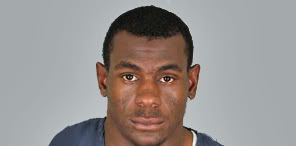 SJSO Media Relations Officer Kevin Kelshaw reported to Historic City News this morning that a 22-year old St. Johns County man is being sought as a person of interest in connection with the shooting death that occurred Tuesday evening.
Detectives are seeking 22 year old Reginald Antonio Tobler who lives at 714 Herbert St. He is a black male, 6'1" tall and 165 pounds with black hair and brown eyes. Tobler has two outstanding warrants from August of last year for sale of cocaine as well as three counts of failure to appear from March of 2008.
The investigation began at 10:20 p.m. Tuesday night when a relative found the victim inside his own residence in the 900 block of W. 5th St. with a gun shot wound. Deputies and rescue personnel responded, however, the victim, 26-year old Marvis Storey of St. Johns County, was pronounced dead at the scene.
Homicide detectives along with additional deputies and Crime Scene Technicians responded.
A neighbor heard two gun shots and observed two male subjects running from the area. One of them was wearing a black hoodie and the other a white shirt.
The motive for the shooting is unknown at this time and anyone with any information concerning this murder is asked to contact Homicide Detectives at the St. Johns County Sheriff's Office at 824-8304.
You can remain anonymous and possibly be eligible for a cash reward by calling CrimeStoppers of North Florida at 1-888-227-8477.
The investigation is continuing.
Let us know what you think >>