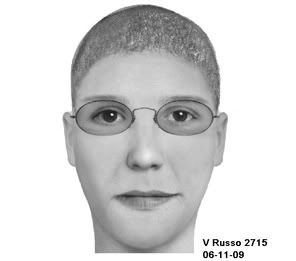 Historic City News is responding to a request from the St. Johns County Sheriff's Office to help locate a man who is being sought for questioning in connection with a suspicious incident that occurred earlier last month in Vermont Heights.
The incident occurred shortly after 4:00 a.m. on June 8th when a 20-year old female told deputies that a male subject had pulled a gun on her and she ran away.
The victim stated that she and her boyfriend went to a convenience store on S.R. 207 where they had a verbal argument.
The victim stated that her boyfriend left her there and she went into the store to make a purchase.
A man was behind her in the store and after walking outside, the subject asked the victim if she needed a ride.
She declined the offer originally, however after he asked her several more times she agreed.
The subject dropped off the victim at S.R. 207 and Maine St. He rolled down the window and asked her a couple of inappropriate questions of a sexual nature and she refused. She began to walk away when the subject called her back to the window.
When she got to the window the subject pulled a handgun from beside the seat, cocked it and pointed it at the woman's direction. The victim stated that she screamed and ran away and the subject sped away towards the Interstate.
The subject was described as an Hispanic male in his early 20's with a buzzed cut hair style. He was about 5'8" tall, 175 pounds and was wearing glasses, black pants and a black jacket with an unknown type design. He was driving a newer model blue Chrysler PT Cruiser.
Anyone with any information concerning this subject's identity is asked to contact detectives with the Sheriff's Office Robbery/Homicide Unit at (904) 824-8304.
Share your thoughts with our readers >>