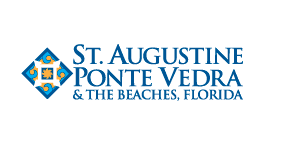 In a report to Historic City News from Communications Director Jay Humphreys with the St. Augustine Visitors and Convention Bureau, we discovered a wealth of weekend activities including the 7th Annual Mardi Gras Celebration presented by Learn To Read of St. Johns County.
Friday: February 20
LIMELIGHT THEATRE: INTIMATE APPAREL
Come see why some dreams never die — the underlying message behind this intimate drama focused on lost love, determination, delusion and compassion. The show takes place on the Koger-Gamache Studio Theatre at Limelight Theatre, located at 11 Old Mission Road in St. Augustine. Show times are Tuesday through Saturday at 7:30 p.m. and Sunday at 2 p.m. through March 8. Tickets are $25 adults, $22 seniors and $20 for students and military. For more information, call 904.825.1164
STAR PARTY
Join your fellow star gazers for one of the GTM Environmental Education Center's most popular events – The Star Party. The fun begins at 6:30 p.m. with a brief program in the center's auditorium, and then head outside to the telescopes to check out planets, constellations, stars, nebulae, galaxies, and more. The cost is $5 per person. Friends of the GTM Reserve members are free. Adult supervision is required at all times for children under the age of 12. Advanced reservations are required as space is limited. Please call 904-823-4500 to reserve your space. The GTM Research Reserve Environmental Education Center is located at 505 Guana River Road (off A1A – 8 miles north of Vilano Beach) in Ponte Vedra Beach South.
RIVER HOUSE FISH FRY
Enjoy good food, good music and good fun while helping out a great cause when the Elks Lodge presents a fish fry to benefit St. Augustine's River House Community Center. Tickets are only $10 and include a freshly prepared fried fish dinner with all the fixin's plus entertainment by Skin and Bonz featuring Tommy Bledsoe and friends. The fun takes place from 4 to 7 p.m. at the Coastal Community Center, 180 Marine Street, St. Augustine. For more information, call 904.209.3685.
Friday & Saturday: February 21 – 22
MOSES CREEK CONSERVATION AREA AND MATANZAS RIVER KAYAK TOURS
Paddle along one of the area's few remaining undeveloped tidal areaa – Moses Creek and the Matanzas River. Enjoy kayaking in these beautiful waters while a trained naturalist shares the wonders of this pristine ecosystem. The tours leave from Shady Oyster Fish Camp in stable, double kayaks and travel through the coastal estuary and into the conservation area. The tours are 9:30 to 11:30 a.m. and 1:30 – 3:30 p.m. The cost is $45 per person (2 people min and 8 maximum) and includes guide, kayak, gear rental and a bottle of water. All participants must be registered in advance. Shady Oyster Fish Camp is located at 291 Cubbedge Road on Crescent Beach just 15 minutes south of St. Augustine. For more information, call 904.471.4144
Saturday: February 21
FLIGHT TO FREEDOM
Experience the story of the first legally-sanctioned black settlement in what is now the United States. First person interpreters tell the stories and re-enact the saga of the first Underground Railroad. Escaping slaves, hostile slave catchers, friendly Indians, and militiamen bring to life the story of African Americans fleeing slavery in the English colonies to seek freedom in Spanish Florida. The event takes place from 10 a.m. to 3 p.m. Admission is $2 per vehicle. Fort Mose Historic State Park is located at 15 Saratoga Blvd in St. Augustine. For more information, call 904.823.2232.
GARAGE SALE TO FIGHT CANCER
Discover great bargains while helping fight cancer at the Team Matanzas garage sale from 7 a.m. to noon in the Matanzas/LG2 parking lot located at 88 Riberia Street in St. Augustine. Team Matanzas is a local entry in the American Cancer Society¹s 2009 Relay For Life. Their goal is to raise $2,000 from the garage sale and individual donations to contribute directly to the American Cancer Society. For more information, call Team Captain, Stephanie Helburn at 904-824-0488
16th ANNUAL RSVP CHOCOLATE & BEYOND GALA
Join in a lovely evening of decadent chocolate and other delights! Enjoy sampling chocolate delights from hors d'oeuvres to desserts by local restaurants and shops. The evening will include live and silent auctions and a raffle. The Chocolate Gala takes place at the Lance National Guard Armory, 190 San Marco Avenue from 7 to 9 p.m. Free overflow parking and shuttle service will be available from the Fullerwood Resource Center on Hildreth Drive. Tickets cost $18 in advance; @20 at the door. For more information, call RSVP at 904.547.3945.
21st ANNUAL "MUSIC FOR THE BIRDS" CONCERT
Join in and support a good cause at the 21st Annual "Music For The Birds" Concert from 6:30 to 10 p.m. at the St. Johns County Agricultural Center in St. Augustine. This year's concert features performances by Bob and Joline, Paradox and Jaime DeFrantz. All proceeds benefit H.A.W.K.E. For more information, please call 904.692.1777
LEARN TO READ MARDI GRAS CELEBRATION
Let the good times roll for a good cause when Learn To Read of St. Johns County presents its 7th Annual Mardi Gras Celebration. Festivities include a sumptuous buffet of New Orleans-style cuisine, dancing to the cool jazz sounds of the Roland Fleming Band and the opportunity to bid on valuable silent auction offerings. The fun begins at 6:30 p.m. at Amici's Italian Restaurant on Anastasia Island (A1A and SR 312). Tickets are $35 each and may be ordered by calling 904.823.9753 or by visiting the Learn to Read office, 70 South Dixie Highway, St. Augustine. All proceeds benefit Learn To Read.
Sunday: February 22
THE ZEN KAYAK TOUR
Unite mind and body on northeast Florida's most unique kayak tour. A Ripple Effect Ecotours' guide will provide an introduction to correct paddling techniques and the art of Mindful Kayaking. Participants travel down the Guana River, one of the true hidden gems in Florida, and discover how refreshing, healing and wondrous the present moment can be. The experience takes place from 11 a.m. to 2 p.m. No kayaking or metaphysical experience needed! Cost for this tour is $55. Call 904.347.1565 for reservations.
NOTE: St. Johns County residents with a valid ID are always admitted free of charge to Government House Museum, the Lightner Museum, the Colonial Spanish Quarter Museum, the Fountain of Youth, the Ximenez-Fatio House, the Oldest Wooden Schoolhouse, and the Spanish Military Hospital Museum and the Father Miguel O'Reilly Museum. The daily tours and wine tastings at the San Sebastian Winery are free to everyone. Also, admission is free to everyone at the Authentic Old Drug Store, Fort Matanzas National Monument, St. Photios Chapel, the Peña-Peck House and the Father Miguel O'Reilly Museum. (Donations are welcomed)
Let us know what you think >>