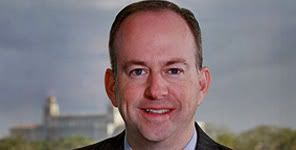 Governor Charlie Crist will announce the individual he intends to appoint to the United States Senate upon the official resignation of Senator Mel Martinez in a press conference today, Friday, August 28, 2009.
Broward County's George Lemieux, former chief of staff to Gov. Charlie Crist, emerged Wednesday as a leading contender for a coveted appointment to the U.S. Senate and is expected to be picked today.
Declaring himself a "Charlie Crist Republican," Lemieux met with Crist in Tallahassee for a formal interview at the Governor's Mansion, one of at least six candidates expected to get an audience with the governor.
"George Lemieux is the kind of man, the kind of Floridian, that would certainly serve people well in the U.S. Senate," Crist told reporters afterward. "He has tremendous integrity. He has my complete confidence. He is a man who has tremendous intellect and who I think the world of."
Let us know what you think >>