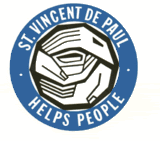 Christine McMillan, Communications & Events Director for the Cathedral Basilica of St. Augustine, reported to Historic City News that a special mass will celebrate the life and work of Saint Vincent de Paul; patron of charitable societies and founder of the Congregation of the Mission.
The mass will be held on Saturday, September 26th at 8:30 a.m. at the Prince of Peace Votive Church on the grounds of the Mission of Nombre de Dios. Father Thomas S. Willis, pastor of the Cathedral Basilica of St. Augustine, will officiate.
St. Vincent de Paul was born in France in 1581. He was ordained a priest in 1600 and by 1615 had begun to devote himself to care of and ministry to the poor. Vincent was especially mindful of the need of those who were poor as well as those who were slaves to have the gospel preached to them. He was so effective in giving preaching missions to these groups that he was called on to give parish missions as well. This led him to found the Congregation of the Mission, better known as the Vincentians, in 1625. Today the order numbers about 3,500 worldwide.
Most people know St. Vincent de Paul by the numerous societies around the world that bear his name. The saint was not the founder of these groups but became their patron through the efforts of Frederic Ozanam. He started the first society devoted to care of the poor and outcast in 1833 at Paris.
The first St. Vincent de Paul Society in America was established in 1845 in St. Louis, Missouri. Today, there are more than 750,000 active members of St. Vincent de Paul Societies all over the world.
The local chapter of St. Vincent de Paul operates a Thrift Store at 19 McMillan Street as well as providing care for the poor of the area. A collection will be taken up at the Mass which will benefit the local chapter. Refreshments will be served following the Mass at the Thrift Store. Everyone is invited.
Let us know what you think >>