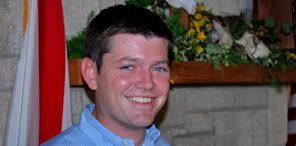 Historic City News noted that St. Johns County Commissioner Mark P. Miner was quoted in a recent national news story titled "Where the jobs are"; published by Money Magazine .
Especially in a tough economy, plentiful job opportunities are key to making a great place to live. Money Magazine cited 25 counties across the United Stated that have experienced the most job growth over the last eight years.
St. Johns County, Florida, including the towns of Fruit Cove, St. Augustine, Ponte Vedra and Palm Valley, reported job growth of 56.0% ranking us at #12 during the study period: 2000-2008.
"Just south of Jacksonville with 40 miles of scenic beaches and the number one school district in the state, St. Johns County has seen a wave of young families coming to the area", wrote Money Magazine.
The articles says the county is working on incentives, like lower fees on new development, to attract businesses as well.
County Commissioner Mark Miner is quoted as saying that he hopes those incintives will bring more manufacturers and other non-service oriented firms, going forward.
Money Magazine recognizes the Florida National Guard, defense contractor Northrop Grumman and Flagler hospital as some of the largest existing employers that are all located in St. Augustine.
Share your thoughts with our readers >>