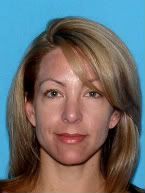 The St. Johns County Sheriff's Office updated Historic City News on their continuing search into the disappearance and whereabouts of Quinn Hanna Gray who did not return home Friday night to her Ponte Vedra Residence.
Gray is described as a white female, 37 years of age, approximately 5'07' tall, weighing about 130 lbs., having blonde hair and hazel eyes. Her photograph has been provided to Historic City News by authorities.
Quinn Gray was last known to be driving a White 2007 Mercedes SUV; that vehicle was recovered in the Ponte Vedra area early Sunday morning by The Sheriff's Office.
Gray has been entered into the NCIC and FCIC system as a Missing or Endangered person since her disappearance is not consistent with her daily activities and was unexpected to those who know her.
The Sheriff's Office has requested and is currently coordinating with outside agencies to enhance the capabilities and resources those agencies can bring to the search.
Anyone with information regarding the disappearance of Quinn Gray is asked to contact The St. Johns County Sheriff's at 1-800-346-7596. This number has been dedicated for information leading to the whereabouts of Gray or any information that may lead to her being reunited with her family.
Let us know what you think >>