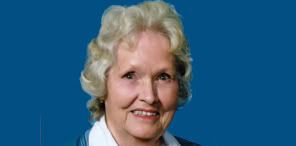 Sgt. Chuck Mulligan reported to Historic City News that the St. Johns County Sheriff's Office is investigating the disappearance of a 77 year-old missing/endangered woman from the 3000 block of Calle Cortez Road, in southern St. Johns County.
Family members reported Charlotte Ann Ruiz, W/F, 77, missing late Monday evening.
According to the report Ms. Ruiz suffers from physical ailments that have rendered her unable to speak and suffers from partial paralysis on her left side. Ruiz is believed to be driving a 1992 Tan (4 door) Ford Taurus with Florida plates of 286WGZ.
Ruiz has only been a resident of St. Johns County for two weeks. She is not familiar with the area and may be confused as to which direction she is heading or may appear disoriented to those who may come in contact with her.
Ms. Ruiz takes medications for various medical ailments .
Ms. Ruiz was last seen wearing Brown polyester pants and a cream colored shirt. She is described as being 5'09", 150lbs., with grey hair and Brown eyes.
She was last been seen at the Vystar Credit Union on SR 312, yesterday between 10:00 and 12:00 noon.
Foul play is not believed to be a factor in this case.
Share your thoughts with our readers >>