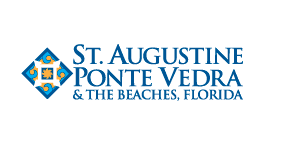 St. Augustine is the Nation's oldest city, but visitors to this historic destination and the luxurious resorts of Ponte Vedra will find plenty that's "new" to enjoy for spring and summer 2009 according to an update received by Historic City News today.
In addition to rediscovering the Old World charm and seaside elegance found in this unique destination on northeast Florida's sunny shores, visitors will be adding lots of new discoveries to their "must-do" lists.
With more than 60 historic sites, impressive museums, numerous opportunities for world class golf, more than 40 miles of pristine Atlantic beaches, great fishing and tours that entertain and educate, there's never a shortage of things to do in St. Augustine, Ponte Vedra &The Beaches. This spring and summer, visitors can re-discover their favorites from years past and discover a wide array of new opportunities for fun. For example:
After being closed for nearly a decade, the Villa Zorayda has once again opened to the public. This architectural masterpiece was built in 1883 by Franklin Smith as his winter home. The Grand Gilded Age residence is built as a 1/10th scale replica of a small portion of the Alhambra Palace in Granada, Spain. Over the years, the Villa has been a private residence, club, gambling casino and a museum. Today, visitors can admire the unusual architecture as well as the Villa's extensive collection of antiques including paintings and furniture from the 17th century, brass lamps, porcelain china and even a 2,400-year-old rug taken from an Egyptian pyramid. State-of-the-art audio tours in English and Spanish are also available with an admission ticket priced at $10 for adults, $9 for seniors and military, $8 students, and $4 for children ages 8-13. To find out more, go to: www.villazorayda.com .
Want to experience the true story of the macabre side of the City of St. Augustine? Well, now you can at your own pace in English or Spanish. Shivers and Awe employs the latest in GPS technology combined with sound effects and narration of the highest cinematic quality to create a tour that may forever change the way you look at the Oldest City. For a sample of this innovative tour and additional information, go to www.SAGPSTours.com .
What's more romantic than horseback riding on the beach – at sunset or sunrise? Now couples can experience the thrill of riding at the very edge of the sea thanks to Country Carriages in St. Augustine. Up to four persons can ride together on Vilano Beach just across the inlet from the oldest city or along the wide expanse of sand at Crescent Beach on Anastasia Island just south of St. Augustine. For more information, call 904.826.1982 or go to www.countrycarriages.net
For more than 50 years, St. Augustine's Red Sightseeing Trains have provided millions of visitors with delightful narrated tours of the city. In recognition of current economic times, the trains have just rolled their ticket prices back to the 2004 rate of $16.99. Each ticket provides unlimited travel on the trains for three days. www.redtrains.com
Looking for a great teambuilding adventure or friendly family competition? AdLib Luxury Tours has just introduced The Oldest Amazzing Race – a fun and thrill packed race with teams working together to solve puzzles and get clues from historical characters while avoiding roadblocks and detours. With its narrow brick passageways and many historical attractions such as the Castillo de San Marcos, St. Augustine is the perfect place for staging The Oldest Amazzing Race. For details, call 904. 827.1845 or go to www.AdLibtours.com
There's something special about a tour of St. Augustine's historical sites – especially when some ghosts are included! Ghost Tours of St. Augustine is now offering a history and ghost tour at 4 p.m. daily. Tickets are $10 and the tour leaves from their store at 2 St. George Street. For more information on Ghost Tours of St. Augustine, go to their website www.aghostlyexperience.com or call 904.825.0087.
Marineland's Dolphin Conservation Center has a new program that is perfect for anyone who has ever wanted to touch a dolphin, but was discouraged by the cost of swimming with or other in-water dolphin encounters. The new Touch and Feed Program is only $26 per participant and provides a great way to make contact with these magnificent creatures. In addition, Tocoi, Aqe, and Tomo — three dolphin calves born at Marineland last year – will be available to amuse visitors with their playful antics and to celebrate their first birthdays in June and July! For more information, go to www.marineland.net
St. Augustine Eco Tours has introduced thousands of guests to premier dolphin and bird viewing locations. Now, they have added seven new paddling destinations to their list of available excursions. Expert guides will show you the way at Guana River & Lake, Moultrie Creek, Moses Creek, Washington Oaks, Faver-Dykes, & Six Mile Landing. For more information, visit www.staugustineecotours.com .
Come see why kayak fishing is one of the fastest growing sports in Florida. Master Naturalists from Ripple Effect Eco Tours teach proper catch and release techniques and the use of circle hooks to minimize impact and to protect our fisheries for future generations. Half-day trips aboard Hobie pedal-drive kayaks for hands free fishing, all high quality Shimano rods and reels with photographs of the catch are $125 per person with one guide and two anglers! Find out more at www.RippleEffectEcotours.com .
Return to the elegant days of the past when St. Augustine's history was discussed at a slower pace with a person of taste and intellect. John Stavely, author and one of the Ancient City's most accomplished re-enactors, is now available to give individuals or groups an enlightening tour that provides unique history with a decidedly upscale flair – maybe even a discussion and tasting of fine wines to put just the right glow on your tour. John's special adventures include ghost excursions (he's the author of Ghosts and Gravestones in St. Augustine) sailing adventures, culinary tours, photography expeditions and even a look at our local music scene. Seen on the Travel Channel, Discovery Channel, and History Channel, John can also enliven your business meeting or reception by making a first-person appearance as one of several historical characters. To find out more, visit www.LoveMyTours.com .
Lots of pirates must have been looking at Cap'n Jack Sparrow's treasure map in the final scene of Pirates of the Caribbean: At World's End because they're headed for Florida and St. Augustine's Fountain of Youth. In fact, a full-scale 65-foot Spanish galleon under the command of its pirate crew will be arriving at the City Marina in mid-April. Named the Black Raven, the ship and its crew of bandy-legged sea dogs will be based here permanently. Sailing daily in search of booty, the Black Raven will transport up to 125 passengers on a voyage of high seas fun and adventure. Depending on their mood, the crew might even be convinced to host your wedding, anniversary or birthday party. For a behind-the scenes look, point your spyglass toward www.blackravenadventures.com .
Have you ever pictured yourself as a swashbuckling pirate? Then head over to St. Augustine's historic St. George Street where you'll easily recognize Chinese Pirate Tiger Lee hanging about his brand new Pirate Portraits N' Treasures. Tiger Lee is a world-famous pirate photographer and artist who will capture your image in a striking pirate portrait finished as fine art on canvas. Like hanging out with pirates and other historical characters? Join Tiger Lee on his In Garb Pub Crawl of St. Augustine from 7-11 p.m. on the 2nd Friday of every month. Tickets are $10 ($5 in period clothing) and sales benefit a different charity each month. For details, go to www.PiratePortraitsNTreasures.com
Let Sydney McKenna show you how to capture great landscapes in oil by taking her new class at the newly remodeled Butterfield Too gallery and teaching facility at 137 King Street in St. Augustine. Sydney's has been teaching her popular course at the Cultural Center in Ponte Vedra for the past three years – she will now be teaching in St. Augustine from 2 to 5 p.m. each Tuesday. The cost for the four-week session is $120. For more information on her classes, call 904.824.2414 and view her work visit www.sydneymckenna.com .
The total renovation of the St. Augustine Amphitheatre has quickly turned it into one of the premier outdoor entertainment venues in the Southeast. Upcoming concerts for spring and summer include Joe Cocker, Chicago, Hall and Oates, Kings of Leon, James Taylor – plus the week-long (May 18-24) Florida First Coast Arts Festival featuring dramatic productions by the University of Florida's College of Fine Arts. Now, two new venues have been added to the destination. This month, the Artie Shaw Orchestra inaugurated the 400-seat Ponte Vedra Concert Hall located at 105 Cornerstone Drive while the Southern Exposure Music & Heritage Festival became the first major event to be held at Alpine Groves Park on State Road 13. In nearby Elkton, the St. Johns County Fairgrounds has gained increase attention for hosting events such as this month's Harvest of Hope Festival featuring 140 bands performing over three days. For information on upcoming events at these exciting new venues, go to www.staugamphitheatre.com .
For those who pursue GPS excursions and adventures, it's all about the benchmarks. St. Augustine has just been given the distinction of serving as the benchmark for the State of Florida. It all began here in 1565 with the city's founding – today St. Augustine serves as the beginning point for all things GPS in the Sunshine State. The Geocache code for the Florida Geocac in St. Augustine is GC1MVYP.
Share your thoughts with our readers >>