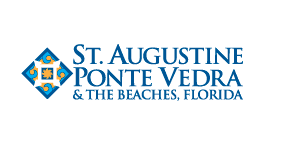 Communications Director Jay Humphreys with the St. Augustine Visitors and Convention Bureau updated Historic City News on this weekend's entertainment events including the Night at the Lightner Museum.
Friday: July 24
NIGHT AT THE LIGHTNER MUSEUM
Enjoy a parents' night out this summer while your children spend an educational and entertaining "Night at the Lightner Museum. From 6-11 p.m., children ages 7-12 will experience dinner, games, a treasure hunt, a PG movie, and other interactive adventures at St. Augustine's famed Lightner Museum. Hosted by the Junior Service League of St. Augustine, proceeds will help fund the League's Lightner East Restoration Project. Tickets are $45 per child — $35 per sibling. For more information, call 904.302.2444.
Saturday: July 25
UPTOWN SATURDAY NIGHT
Get in on the excitement of Uptown Saturday Night! From 5 p.m. to 9 p.m., the galleries, antique stores and unique shops along St. Augustine's San Marco Avenue between Ripley's Museum and the Mission of Nombre de Dios, feature meet the artists, book signings, live music, and refreshments. Tonight, don't miss the Art Advocate and W.B. Tatter Gallery at 76 A&B San Marco Avenue – local artists have transformed the galleries into garden environments. The Mission of Nombre de Dios provides FREE PARKING for Uptown Saturday Night. Free appetizers are provided by the Saint Augustine Independent Restaurant Association (SAiRA). The event is sponsored by the San Marco Avenue Merchants Association. Please call 904.824.3152 for more information.
FORT MATANZAS NATURE EXPLORATIONS
Be a part of this National Parks Service Nature Series at Fort Matanzas National Monument. These ranger-led walks are part of a series of excursions, each exploring a different habitat or ecosystem at Fort Matanzas. The tours take place on the last Saturday of each month from 9:30 – 11:30 am. Fort Matanzas National Monument is located on A1A at the south end of Anastasia Island approximately 15 miles south of St. Augustine. For more information, call 904.461.0116.
LOW TIDE BIKE RIDE
Pedal through seaside Anastasia State Park on this ranger-led tour. The 3-1/2 mile route includes an ecology talk at the tip of Conch Island. The tour departs at 5 p.m. from Island Joe's inside the park. The tour is free with the park's $8 per vehicle admission fee. For more information, call 904.461.2033.
Saturday and Sunday: July 25-26
LIMELIGHT THEATRE – ROUNDING THIRD
Enjoy a sportingly fun production of Richard Dresser's story that puts two fathers – complete opposites – in charge of coaching a little league team. The show takes place at Limelight Theatre, located at 11 Old Mission Rd., St. Augustine. Show times are 7:30 p.m. on Saturday and 2 p.m. on Sunday. Tickets are $20 per person. For more information, call 904.825.1164
NOTE: St. Johns County residents with a valid ID are always admitted free of charge to Government House Museum, the Lightner Museum, the Colonial Spanish Quarter Museum, the Fountain of Youth, the Ximenez-Fatio House, the Oldest Wooden Schoolhouse, and the Spanish Military Hospital Museum and the Father Miguel O'Reilly Museum. The daily tours and wine tastings at the San Sebastian Winery are free to everyone. Also, admission is free to everyone at the Authentic Old Drug Store, Fort Matanzas National Monument, St. Photios Chapel, the Peña-Peck House and the Father Miguel O'Reilly Museum. (donations are welcomed)
Share your thoughts with our readers >>