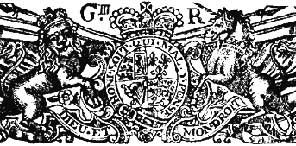 The glories and hardships of nearly 250 years of loyal service to the King of Spain will take center stage on Saturday, March 14, when St. Augustine presents its annual Spanish Nightwatch, according to an announcement received by Historic City News this week.
A full day of activities will remind visitors and residents of the city's long history as an important military outpost guarding the Spanish Empire.
Military activities begin at 10 a.m. with musketry demonstrations on the South Lawn of the Castillo de San Marcos, the massive Spanish fort that has protected the city since 1695. During the day, cannons will be fired from the Castillo at 10:30 and 11:30 a.m. and at 1:30 and 4:30 p.m. From 2 to 3 p.m., Spanish military demonstrations, including musket firing and bayonet drills, will take place on the North Lawn of the Castillo.
This year's Nighwatch re-creates the night of June 25, 1740 when Spanish forces departed the Castillo and scored a stunning victory over British troops that had captured nearby Fort Mose.
Nightwatch gets underway at 7:45 p.m. when an impressive barrage of cannon fire from the Castillo will light the night sky and signal the beginning of a torchlight parade of soldiers that will wind its way from the fort to the City Gate where a changing of the guard and musket firing will take place.
The procession of authentically-clad re-enactors will then proceed down St. George Street to the Plaza de la Constitucion and the Cathedral where their military flags will receive a blessing. The Plaza will then ring with the firing of a volley of joy in honor of the King of Spain.
The public is encouraged to bring a candle and join the parade.
All of the events are free to the public and located within convenient walking distance of each other.
Admission to the Castillo de San Marcos is $6 for adults and free to children 15 and under.
Share your thoughts with our readers >>