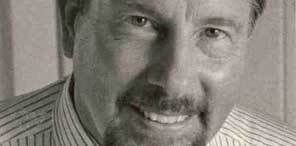 Historic City News has learned that local historian David Nolan has been chosen to receive the Governor's Points of Light Award according to the Volunteer Florida website.
This award was established in February 2000 recognizing those Florida residents and organizations that demonstrate exemplary volunteer service to their community. The common thread is their love of their community and their belief that through volunteering, they can make a positive impact. Their commitment is what Governor Crist recognizes through the Points of Light Award program.
David Nolan truly fits the bill and all his hard work and labors of love will be recognized by Mayor Joe Boles, on behalf of Governor Crist, on February 23, 2009, 5:00 P.M. during the City Commission Meeting. The public is invited to stop by and show your support.
In addition, David has been invited to attend a reception hosted by Governor Crist to honor Black History Month at the Governor's Mansion in Tallahassee, FL on February 12th, 2009.
Share your thoughts with our readers >>