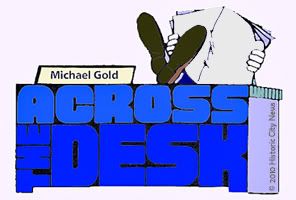 The time has come for a final decision on the St. Johns County fiscal year 2010 millage and Budget.
The Board of County Commissioners will hold a special meeting tomorrow, Tuesday, September 22, 2009 at 5:30 p.m. in the County Auditorium of the new County Administration Building located at 500 San Sebastian View.
This meeting is your last chance to voice your concerns in a public hearing before the Board adopts the new budget — some would say it's already too late, but, I disagree.
A number of issues that impact our county budget have been brought out over the course of the past four months in town hall meetings, previous commission meetings and public hearings.
There are concerns about the affect of the relationship between the county and the firefighter's union, impact fees and ways to spend less — rather than tax more.
Don't miss this final opportunity to let your concerns be heard. If the commissioners ignore the public's input at tomorrow night's meeting, I would be surprised and disappointed, but I don't think that will happen. And, if it does, we simply need to elect commissioners more willing to listen to the citizens in the future.
Let us know what you think >>