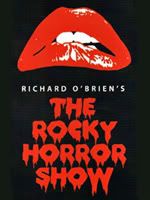 For Halloween night this year, my wife I took a short trip that turned into a most bizarre evening spent taking part in the long-lived trick-or-treat cult revival — The Rocky Horror Show.
Anyone who has ever been to the show knows why I say we were "taking part in" instead of "watching" — since Rocky Horror is full contact entertainment.
My wife and I were both introduced to the story of Brad and Janet through The Rocky Horror Picture Show; the 1975 film adaptation of Richard O'Brien's 1973 British stage musical.
When she told me what our plans were for last night, I was a bit apprehensive because I wasn't exactly sure what she had in mind when she said we were going to Bunnell — then asked me if I had a pair of high heels!
Fans of Rocky Horror dress up as the characters, shout "call-backs" at the stage, and use props at appropriate moments; such as water pistols and newspapers during a scene in the rain.
During last night's special Halloween performance by the Flagler Playhouse, the audience was encouraged to join in with the show. Ditty bags were available for anyone who didn't have their own personal Rocky Horror paraphernalia.
There were party poppers, cone shaped hats and fringed party horns used during the happy birthday scene in the play. Water pistols were put to good use to help simulate the storm that Brad and Janet were caught in — and, of course, a folded newspaper to protect you from the downpour.
If you didn't have a cell phone, flashlights were used to light up the room during the "there's a light" verse of "Over at the Frankenstein Place." Campy "shout backs", on cue from "audience guy" Curt Ceballos, were reinforced by sight gags like toilet paper thrown upon Dr. Scott's entrance when Brad exclaims "Great Scott!" and confetti thrown on stage at the end of the Charles Atlas Song reprise.
In recent years, audience participation of this type has been discouraged by theatres due to the safety implications from debris and water on the stage (and audience); however, Rocky Horror just wouldn't be Rocky Horror without it — and we had it!
Magenta, who in real life is Publications and Marketing Coordinator Latissa Richardson at the Flagler County Chamber of Commerce, gave a first class performance and has the perfect seductive singing voice for her part.
Several of the players last night were making their debut at the Playhouse, but, everyone demonstrated a perceptible passion for singing, acting and dancing. Most of the cast, both phantoms and those with speaking parts, have invested a lot in rehearsal; while still holding down day jobs.
Special recognition to Jenica Frederickson for her make up designs — the characters were awesome. Playhouse President Diane Ellertsen and Artistic Director John Sbordone have to be pleased with the success of this production. The talent at Flagler Playhouse should be applauded (and they were with a standing ovation) for their contribution to one of the truly enduring cult classics of our day. The Rocky Horror Show is playing through November 14th and we recommend that you call 386-586-0773 for tickets.
Let us know what you think >>