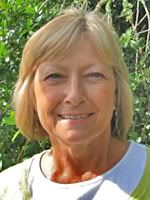 Historic City News has learned that Bonnie Rowe, Family Nutrition Program Assistant for St. Johns County Cooperative Extension Service, attended the National Conference of American Medical Colleges of Nutrition in Orlando last month.
Rowe, who is attached to the University of Florida, was invited to speak on her collaborative nutrition education efforts in St. Johns County Title One schools.
"The OrganWise Guys" curriculum that Rowe has used is successful in preventing and treating childhood obesity by means of evidence-based methodologies.
County Administrator Michael Wanchick wrote of The OrganWise Guys, "Over 2,000 St. Johns County children have been introduced to this creative and winning curriculum since Rowe began using it in 2007."
The program has received national awards and recognition, and entire districts have taken on implementation of this program around the country.
Let us know what you think >>