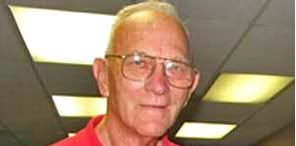 Legislative Assistant Alison Johnson reported to Historic City News that District 20 State Representative Bill Proctor will be hosting an upcoming Town Hall event; planned for later this month.
The first in a series of public meetings is scheduled to be held at the St. Augustine Shores Riverview Club, located at 790 Christina Drive on Thursday, October 22, 1009 from 5:30 p.m. until 6:30 p.m.
Proctor will use this occasion to discuss the 2009 and 2010 sessions including comments on property insurance and the state budget; with attention to education and human services allocations.
This legislative recap will include projections on economic recovery in Florida as well as address other state issues of interest to those in attendance.
Photo credit: Nancy Sikes-Kline contributed photo
Let us know what you think >>