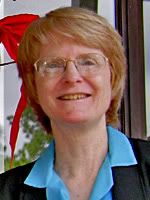 According to notification from Barbara Mattick, Chief of Florida's Bureau of Historic Preservation, Historic City News has learned that North City has received final approval to be designated a National Register Historic District.
The North City National Register Historic District was given final approval by the National Park Service of the US Department of the Interior on October 1, 2009, Mattick says.
David Birchim, Planning Manager for the City of St. Augustine, described the new district as being bordered roughly by Castillo Drive on the south, Old Mission Avenue on the north, N. Ponce de Leon Blvd on the west and San Marco Avenue on the east.
North City joins four existing National Register districts in St Augustine including Model Land Company, approved in 1983 with 245 buildings, Colonial St Augustine, approved in 1970 with 394 buildings, Abbott Tract, approved in 1983 with 137 buildings, and Lincolnville, approved in 1991 with 541 buildings.
In addition to the North City buildings and 1,317 buildings in the previous four National Register districts, Mark Knight, Director of Planning and Building, said that St. Augustine currently has two more nominations in Tallahassee waiting for transmittal to Washington.
The proposed National Register District Nominations are Fullerwood Park and Nelmar Terrace.
Photo credit: Cheryl Henderson
Let us know what you think >>