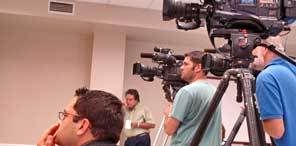 At a press conference called this afternoon by the St. Johns County Sheriff's Office Special Investigations Unit, Historic City News learned that a two phase operation titled "Operation Street Sweeper" has been concluded today.
"Operation Street Sweeper" stemmed from numerous complaints of drug activity occurring around the county and targeted the most active street level cocaine base distributors, prescription medication distributors, and marijuana distributors.
These illegal narcotics transactions encompassed the entire county; occurring as far north as Ponte Vedra Beach and as far south as Hastings.
During the first phase of "Operation Street Sweeper" cocaine base, prescription medications and marijuana were purchased from known narcotics distributors and known drug offenders with previous drug convictions.
Confidential informants as well as undercover officers from the St. Johns, Flagler and Putnam County Sheriffs' Offices were able to obtain arrest warrants for these individuals.
The second phase of the operation took place today when members of the St. Johns County Sheriff's Office, including members of the COPS Unit, Warrants Unit and Detectives were assigned to seven arrest teams.
Each team was provided information on five to six individuals to be apprehended. A briefing was held at 6:00 a.m. this morning and the arrest teams departed at 6:30 a.m. The last two suspects, from Hastings, were brought in this morning and arrived at the staging area shortly before 11:00 a.m.
Of the 55 targeted individuals 34 were located and arrested this morning. The other 21 are still being sought.
Photo credit: © 2009 Historic City News photographer Kerry McGuire
Let us know what you think >>