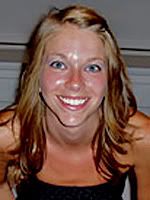 Historic City News has learned that Sara Pedigo, painter and assistant professor at Flagler College, will have an exhibit of oil paintings through October.
The exhibit, entitled "Will we find you tomorrow", is on display at St. Augustine's Butterfield Garage Art Gallery located at 137 King Street.
According to Pedigo, her figurative oil paintings are creative narratives that grant the viewer access to perceptual realms outside of her everyday experiences. "Because my paintings are always based to some extent on fiction, they open up possibilities that may never occur," said Pedigo. "My recent works play off of this idea by editing, embellishing and altering photographic references to create imagery that is both out of the ordinary and based in the everyday. These paintings strive to use color, form, and atmospheric conditions to create enigmatic moments."
Pedigo's art stems from an interest in connecting with her relatives and the moments with them that have ceased to exist while creating new possibilities.
Pedigo has been in the academic field as a teacher and faculty member in fine arts since 2002. She has exhibited her work in galleries and museums throughout the U.S. since 2003.
In 2006, Pedigo was one of the selected winners of the Outwin Boochever Portrait Competition Exhibition which displayed her work at the Smithsonian National Portrait Gallery in Washington DC. Pedigo was selected among 50 winners from 4,000 entries.
Let us know what you think >>