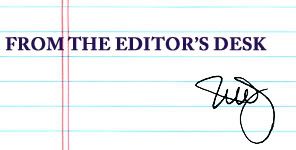 Historic City News would like to congratulate several Fire Rescue personnel who recently were recognized for their lifesaving efforts during Trauma One's annual program "A Night for Heroes".
The program is an annual event that honors the men and women of our community who care for trauma victims and provide support to victim's families.
"A Night for Heroes" annually recognizes two trauma patients from the past year, and all of the "heroes" who helped in their recovery. These heroes include: physicians, nurses, technicians, flight crews, fire rescue personnel, police officers and many others.
This year, both trauma patients were accident victims in St. Johns County and each received immediate lifesaving care from SJCFR personnel.
The first patient was driving home in a late night rainstorm on Feb. 23, 2008, when she lost control of her van. She was ejected from her vehicle when it crashed into a median and overturned. SJCFR personnel treated the patient at the scene, but due to poor weather they could not air lift the patient and instead ground transported her to Flagler Hospital. Upon arrival at Flagler, Emergency Room physicians determined she needed Level 1 Trauma care for a severe brain injury, fractured spine, multiple limb fractures and a serious foot injury. She was rushed from Flagler Hospital to Shands Jacksonville and immediately underwent surgery.
Nearly a year has passed since the accident, and thanks to the work of SJCFR personnel and hospital doctors, she now has a second chance to live life. Personnel honored during this ceremony were; Battalion Chief David Reams, Captain Brian Yeoman, Engineer Don Jackson, Dane Thorton, Jennifer Butler and Shane Aschenbrenner.
The second patient was driving on the evening of Feb. 24, 2008 when his vehicle crossed into the opposite lane and drove off the road. Once the vehicle left the roadway it continued on colliding with a utility pole and several trees. The accident occurred on Canal Blvd, directly adjacent to SJCFR Station 1. Firefighters heard the accident and responded immediately. Personnel found the SUV overturned and wrapped around a palm tree with the patient partially trapped inside and unresponsive. Firefighters began immediate life saving care, and transported the patient to Shands Jacksonville via a LifeFlight helicopter. Upon arrival at the Trauma center, he was treated for a traumatic brain injury, broken nose and a deep laceration to the head. The patient spent several weeks in the surgical intensive care facility at Shands Jacksonville and several more weeks at Brooks Rehabilitation.
Thanks to the quick work of SJCFR personnel and hospital doctors, the patient is on the way to a full recovery and is extremely grateful for their efforts. Because of the care he received he is now striving to work in the health care field as an occupational therapist to support other patients on their journey to recovery. SJCFR personnel honored during this ceremony were; Lt. Rick Casto, Lt. Michael Sciotto, Eng. Robert Snell, Maxine Ramos and Duke Lewis.
We are fortunate in St. Johns County to have the level of trained emergency personnel available to protect us and our families.
Let us know what you think >>