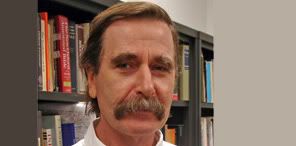 Flagler College reported to Historic City News that they have hired Douglas McFarland, Ph.D., to serve in a brand new position; director of general education.
McFarland, currently a professor of English and director of core curriculum at Oglethorpe University in Atlanta, will also teach as a professor of liberal arts when he begins work at Flagler later this year. He has 25 years of teaching, curricular and administrative experience at University of California at Berkeley and Stanford University.
McFarland is also an award-winning professor and scholar who has most recently published several articles on film and literature.
"Dr. McFarland is a true renaissance teacher," said Alan Woolfolk, Flagler's dean of academic affairs. "I worked with him at Oglethorpe University, and he has a terrific background in general education, as well as a broad liberal arts background."
General education courses are the fundamental classes – such as math, English and science – that are required of all students so they can develop academic competencies prior to taking courses for a particular major. McFarland will help carry out Flagler's plans for enhancing its general education program.
McFarland said his role will involve facilitating "the good ideas and steps already taken by the faculty at Flagler."
"I won't come in with any pre-established agenda," he said. "The president has developed a firm foundation and provided the school with outstanding leadership, and we can all work together to keep building on that foundation."
This fall, McFarland will also be teaching courses on classical languages, film and literature, as well as a seminar called "The Great Depression in American Life Between the Wars."
Share your thoughts with our readers >>