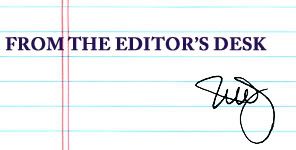 Gov. Charlie Crist quietly signed legislation yesterday that will start Florida back on the path to higher property insurance premiums after what some argued was a failed experiment with artificially low rates in the wake of monster hurricane seasons.
Crist, who came into office promising to lower insurance rates, was a backer of a freeze on how much state-backed Citizens Property Insurance could charge customers – and that freeze was blamed by opponents for keeping rates at an unsustainably low rate. If a major hurricane had hit, Citizens wouldn't have had enough to pay claims, leaving all other insurance customers around the state potentially on the hook to bail the last resort company out.
The bill (HB 1495) Crist signed late Wednesday night without any comment gradually ramps up premiums from policyholders in the state-run insurance pool to put it back on more solid footing. The bill allows Citizens to gradually raise rates by 10 percent a year until they are considered actuarially sound.
The Citizens rate hike was included in a package of changes that will also reduce the state's hurricane exposure by phasing out a optional upper tier of backup coverage provided by the state to private insurers. Over the next six years, the state's hurricane exposure will drop by $12 billion, with the hopes that the private market will return to pick up the slack.
Backers said continuing the freeze on Citizens rates would have placed a burden on the other 83 percent of the policyholder market. That was an argument made when the state froze rates, but ignored by the Republican-backed Legislature at the time in the face of a loud public outcry about spiraling insurance rates, particularly in coastal areas.
Opponents of the legislation said during the session that now – when the economy is down – is not the time to begin returning insurance premiums to higher rates.
But backers argue that if premiums are allowed to rise to more natural levels, private insurers will again find it profitable to offer insurance in Florida – and then competition will keep rates down.
The House had originally approved a bill that would allow Citizens to boost rates by up to 20 percent, with backers saying anything less would not significantly improve the company's ability to pay claims in the event of a storm.
The measure was sponsored in the House by Rep. Bryan Nelson, R-Apopka, and in the Senate by Sen. Garrett Richter, R-Naples.
Share your thoughts with our readers >>