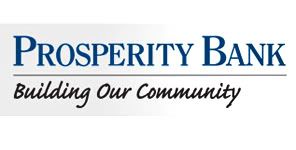 Historic City News learned that Prosperity Banking Company will solicit a private placement of its common stock to the public according to an announcement received earlier this morning.
Prosperity Banking Company is the parent corporation of Prosperity Bank.
The private placement of common stock is priced at $50.00 per share and Prosperity Banking Company is offering up to 800,000 shares for sale.
The potential $40 million offer is available to accredited investors who reside in the State of Florida.
Prosperity Bank President and CEO Eddie Creamer is available to answer questions and provide additional information to those interested in investing in the company.
Prosperity Bank is a $1 Billion community bank with headquarters in St. Augustine, Florida. Prosperity Bank operates 20 banking centers in St. Johns, Bay, Clay, Duval, Flagler, Gulf, Lake, Nassau, Putnam and Volusia counties in northeast and northwest Florida.
Prosperity Bank was recognized by Jacksonville Magazine as one of northeast Florida's Top 25 Companies that Care (2004, '06 – '09). The Prosperity Banking Company, the holding company of Prosperity Bank, was recognized by Allen C. Ewing & Co. as a member of the "Top Ten High Performing Florida Banks and Thrifts."
Let us know what you think >>