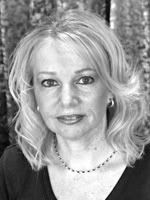 Historic City News has learned that local photographers, Cher and Terry Brown will be recognized when the St. Johns Cultural Council hosts a short Artist Reception in honor of their third art installation in the County Administration Building.
The reception will be held in the rotunda at the St. Johns County Administration Building from 8:30 a.m. until 9:00 a.m.; just before the start of the October 20th County Commission Meeting. Light refreshments will be served.
You'll be able to meet photographers, Cher and Terry Brown, and view their wonderful exhibit, Two Perspectives/One Vision which is currently on display in the lobby of the County Administration Building located at 500 San Sebastian View, St. Augustine.
The Cultural Council has partnered with the St. Johns County Board of Commissioners to present Art in Public Spaces at the Administration Building. Art in the public domain adds dimension, depth and character to a community, inspires young minds, and reinforces a local identity to which citizens can relate and take pride.
Then later, representatives from St. Johns County arts organizations will be accepting a proclamation recognizing October as Arts and Humanities Month during the 9:00 a.m. Board of Commissioners meeting on Tuesday, October 20th.
We hope to see you on Tuesday morning as we celebrate the importance of art in our daily lives.
Let us know what you think >>