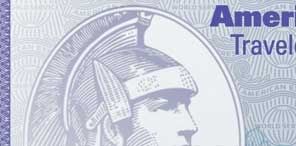 Historic City News received a report from the St. Johns County Sheriff's Office today that reminds us to be extra careful when traveling with cash and credit cards.
A Norfolk, Virginia area couple were passing through St. Johns County and decided to stop to eat at Cracker Barrel near SR 16 and Interstate 95 according to the report.
The victim used the restroom at the restaurant before returning to his car. According to the victim's wife, when the couple went to pay the bill, the victim noticed that his wallet was missing.
The victim returned to the restroom, however, the wallet was nowhere to be found. Thinking that he may have left the wallet in his vehicle, he checked but did not find it.
As the victim walked back to the restaurant, he saw a lady standing in the restaurant's door; holding a wallet.
The victim recognized the wallet as his and asked the lady where she had found it. The lady returned the wallet to the victim and told him that she had found it on the floor inside.
A quick check of the wallet revealed that $200.00 in cash and the remainder of the contents appeared in their place.
It was not until about four hours later when the couple stopped for gas that they realized two of the victim's American Express Gold credit cards were gone.
The victim called American Express to cancel the lost cards and was told that the cards had already been used in three different locations, Cracker Barrel, Publix Supermarket and to purchase gas in St. Johns County.
Nearly $1,200.00 in groceries had been charged to the victim's card as well as $14.00 at Cracker Barrel and $22.00 at a gas station.
Investigators are hoping that surveillance video from the supermarket will aide in identifying the person fraudulently using the missing credit cards.
Share your thoughts with our readers >>