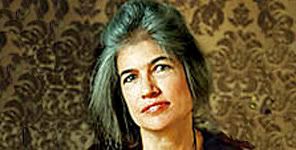 Priscilla Proctor, Coordinator of Public and College Relations, reported to Historic City News that filmmaker Helen Whitney will show her documentary, "Richard Avedon: Darkness and Light," and host a discussion at Flagler College.
The event is scheduled for September 22nd at 5:00 p.m. to be held in the Flagler Auditorium. The event is free and open to the public.
The 1996 documentary reviews Avedon's 50-year career and includes commentary from the fashion and celebrity photographer himself. He worked for magazines like Vogue and Harper's Bazaar, and his subjects ranged from Marilyn Monroe and the Beatles to farmers and coal miners. Avedon died in 2004.
Whitney has worked as a producer, director and writer for documentaries and feature films since 1971. Her documentary work has appeared on ABC's "Closeup" and PBS's "American Masters." Her film subjects range from youth gangs to Trappist monks.
Her documentaries and features have received many honors, including an Emmy Award, a Peabody Award, an Oscar nomination, the Humanitas Award and the prestigious duPont-Columbia Journalism Award.
Whitney comes to Flagler from the Council of Independent Colleges' Woodrow Wilson Visiting Fellows Program. For more than 35 years, the Woodrow Wilson Visiting Fellows program has brought prominent artists, diplomats, journalists, business leaders and other nonacademic professionals to campuses across the United States for week-long residencies of teaching and dialogue with students and faculty members.
The Flagler Auditorium is located at 14 Granada St. The next Woodrow Wilson Visiting Fellows event will feature Joan E. Bertin, director of the National Coalition Against Censorship. She will speak Feb. 10 at 5 p.m. in the Flagler Auditorium.
Let us know what you think >>