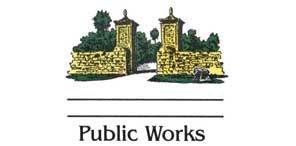 Due to construction work, the intersection of South and Blanco Streets and Oneida and South Streets will be closed to through traffic beginning Monday, July 13th according to an announcement received by Historic City News yesterday afternoon.
Water will be shut off July 13 at 10 p.m. and will be turned back on at approximately 6 a.m. July 14 from Riberia to Washington streets along South Street.
Contractors for the City of St. Augustine will be replacing a 2 inch water line with a 6-inch water main to provide better water quality for residents in the area.
Work is expected to continue through the end of July and a traffic plan is in place for homeowners in the area of construction.
If you have any questions, please contact Marcus Pinson, Department of Public Works at 825.41040.
Let us know what you think >>