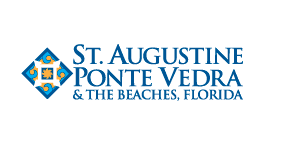 Communications Director Jay Humphreys with the St. Augustine Visitors and Convention Bureau has reported to Historic City News several special events for this weekend that may be of interest to our readers.
Friday and Saturday: January 23-24
PROFESSIONAL RODEO
Cowboy-up with the pros at this two-day event at the St. Johns County Fairgrounds — rodeo clowns, team roping, calf roping, barrel racing and bull riding, an more! The best rodeo performers from throughout the Southeast will display their skills. Tickets are $12 for ages 12 and up; $7 for students ages 6 to 11. The St. Johns County Fairgrounds are located approximately 7 miles west of I-95 on SR 207 in Elkton, Florida. For more information, call 904.845.7492
Friday and Sunday: January 23 & 25
FIRST COAST OPERA PRESENTS LA BOHÈME
Celebrate an evening of Puccini while enjoying First Coast Opera's performance of La Bohéme. Directed by Don Westwood of Jacksonville Lyric Opera and Belleayre Festival Opera, this performance of the world's most beloved opera takes place at 7:30 p.m. on Friday and 2:30 p.m. on Sunday at the Pedro Menendez Performing Arts Center at Pedro Menendez High School, 600 State Road 206 West in St. Augustine. Tickets are $25 in advance and $30 at the door for adults. Student tickets are $20 per person. For more information, call 904.797.7770
Saturday: January 24
29th ANNUAL MATANZAS 5K & FUN RUN
Take the lead, just keep pace, or cheer from the sidelines at one of St. Augustine's most popular races. This 5K run begins from Swing Park at Francis Field, located on Castillo Drive in St. Augustine, and continues downtown along the bay front. The race begins at 9 a.m. with an awards ceremony after the race. Registration is $15 in advance, $25 the day of the race. For more information, please call 904.461.1615
THE LETTERS OF SAINT PAUL
Gain an insight into the writings of Saint Paul the Apostle at this special presentation How to Read the Letters of Saint Paul by Msg. Steven Bosso, professor of Sacred Scripture at St. Vincent de Paul Seminary. The event takes place at 9 a.m. at the Bishop Baker Center on St. George Street next to Cathedral Parish School (249 St. George Street) in St. Augustine. This special engagement is part of the observance of the 2000th birthday of Saint Paul the Apostle. For more information, call 904.824.2806.
FORT MATANZAS NATURE EXPLORATIONS
Enjoy this program that is part of the National Parks Service Nature Series at Fort Matanzas National Monument. This ranger-led walk explores "Survival in the Maritime Forest" one of a series of guided walks, each exploring a different habitat or ecosystem at Fort Matanzas. The tour takes place from 9:30 – 11:00 a.m. Participants meet the ranger at the park picnic area. Fort Matanzas National Monument is located on A1A at the south end of Anastasia Island approximately 15 miles south of St. Augustine. For more information, call 904.461.0116
LIVING HISTORY DAY AT FORT MATANZAS
Take the National Park Service's ferry to Rattlesnake Island and experience daily military life at Fort Matanzas – the 18th century Spanish fort that guarded the southern approach to St. Augustine. From 10:30 a.m. until 3:30 p.m., authentically clad re-enactors will demonstrate Spanish muskets and cannons at the fort. Admission is free. Fort Matanzas National Monument is located on A1A at the south end of Anastasia Island approximately 15 miles south of St. Augustine. For more information, call 904.471.0116
THE CZECH SYMPHONY ORCHESTRA
Under the direction of its current principal conductor, Theodore Kuchar, The Czech Symphony Orchestra has in recent seasons performed in a number of international concerts and festivals. They are renowned for their performances of the work of significant Czech composers; however, their repertoire goes far beyond and includes the works of Beethoven, Mozart, Schubert, Bruch and many more. Performance begins at 8 p.m. at the Flagler College Auditorium located on Granada Street in St. Augustine. Tickets are $35 per person. For more information, call 904.797.2800
Sunday: January 25
Guided bird walk at Fort Mose Historic state park
Come along with an experienced birder for a guided bird walk of the beautiful wooded and marsh areas of Fort Mose Historic Park. Participating birding enthusiasts will find a variety of herons, egrets, wood storks, hawks and owls, and are encouraged to bring binoculars and a field guide. The walk, which is weather permitting, takes place from 8:30 to 10:30 a.m. Accessible parking is provided throughout the park. Entrance fee is $2 per vehicle. Fort Mose Historic State Park is located at 15 Fort Mose Trail in St. Augustine. For more information call 904.823.2232
GTM RESEARCH RESERVE PHOTO EXPEDITION
Join Florida Master Naturalist and nature photographer Craig O'Neal for a "photo expedition" within the GTM Research Reserve. Learn different photography techniques and locations for both landscape and wildlife photography. The expedition will cover 3 to 4 miles of the trail systems including freshwater and saltwater savannahs, upland hammocks and deep water canals in search of wildlife encounters. Closed toe shoes, drinking water, camera equipment and bug spray will be required. For more information, contact craigoneal@gmail.com. Cost is $15, registration and prepayment are required. Call Diana Eissing at 904.823.4500 for reservations. The three-hour expedition starts 8 a.m. at the Guana Dam trailhead pavilion. There is a $3 parking fee to enter the Research Reserve. Guana Research Reserve is located at 50 Guana River Rd., 8 miles north of Vilano Beach in Ponte Vedra Beach.
_______________________
On-going Nights of Lights Tours and Events:
HOLLY JOLLY TROLLEY TOUR
Enjoy the Nights of Lights from the cozy comfort of the Holly Jolly Trolley! Tours feature festive caroling, hot apple cider and homemade cookies. Handcrafted by Santa's elves, the magical viewing glasses given to each guest will add even more sparkle to this amazing holiday light show. The trolley departs on Friday and Saturday nights only at 6, 6:30 and 7 p.m. from the Visitor Information Center located on Castillo Drive in St. Augustine. Tickets are $7 for adults and $4 for children ages 6-12 –under 6 are free. For more information, call 904.829.3800
SCHOONER FREEDOM NIGHTS OF LIGHTS TOURS
See the Nights of Lights flicker to life each evening from a different perspective – the deck of the beautiful sailing schooner Freedom! The daily sunset cruise departs the St. Augustine City Marina at 4:15 p.m. and returns at 6:15 p.m. Tickets are $45 and include complimentary beverages and snacks. For more reservations, call 904.810.1010.
IMAX SNOW DAYS
Feel the winter chill when the IMAX Theatre at the World Golf Hall of Fame presents Snow Days – a variety of cold-weather movies including Antarctica: An Adventure of a Different Nature; Everest; Lewis and Clark: Great Journey West; and Alaska: Spirit of the Wild. Presented on the giant IMAX screen, the movies transport viewers to a variety of snow-covered locations. Tickets for individual movies are $8 for adults with discounts for children, military, seniors and students. The movies are also included in the theatre's 10th anniversary promotion that offers tickets to two movies for only $10. Snow Days runs through Sunday, January 18. The World Golf Hall of Fame IMAX Theatre is located at World Golf Village, I-95, Exit 323 in St. Augustine. For more information, call 904.940.4123
Share your thoughts with our readers >>