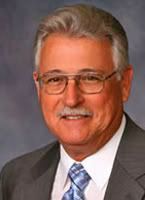 Historic City News has learned that The Florida Association of Counties has presented St. Johns County Commission Vice-Chair Ron Sanchez with the Advanced County Commissioner designation.
Commissioner Sanchez received the designation along with 17 other county commissioners during an awards ceremony held at the FAC Annual Conference this summer and following his completion of a comprehensive study program developed by the association.
Sanchez was proud to have completed the course work and learn how to be a more effective commissioner. "The classes I completed as part of this certification taught me much about the intricacies and challenges of being an elected official," he said. "Additionally, I was fortunate to network with other commissioners and learn from their various experiences."
Launched by the Florida Association of Counties in 2006, the Advanced County Commissioner education program is an advanced leadership program designed for graduates of the basic Certified County Commissioners program.
The program includes three seminars and 27 total hours of course work, focusing on leadership with an overarching theme of growth and development in Florida. To graduate, participating commissioners must participate fully in all three seminars, which include: Leadership Skills in Florida's Growth Environment, Strategic Visioning & Implementing that Vision, and Understanding and Working with Stakeholders in Florida's Growth Environment.
St. Johns County Chair Cyndi Stevenson has also completed the Advanced County Commissioner course, and other Commissioners are taking classes.
Photo credit: St. Johns County Commission press photo
Let us know what you think >>