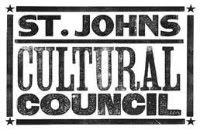 Northwest Arts Advocacy reported to Historic City News that they are bridging the cultural gap between St. Augustine and Jacksonville — dedicated to bringing art and cultural activities to northwest St. Johns County.
The public is invited to the inaugural Second Saturday Art Walk at Bartram Walk tomorrow, Saturday, November 14th from 3:00 p.m. until 7:00 p.m.
The exhibition will feature more than 40 artists from the First Coast, with a unique intergenerational aspect which includes senior and student artists. The oldest active artist on exhibit is 96-year old Priscilla Johns.
The idea came from local photographic artists Cheryl and Terry Brown. The two watched as art walks became very popular in downtown St. Augustine and in areas such as Riverdale in Jacksonville. Terry Brown said they wanted to bring the event to the Northwest.
The former Stellar's Gallery will serve as the art hub, with art also exhibited throughout the shops of Bartram Walk. There will be live music and a book signing with Stetson Kennedy, award winning author and human rights activist.
Bartram Walk is located on the corner of SR 12 and Race Track Road in the heart of St. Johns community. The date for the next artwalk will be on December 12, 2009.
The Second Saturday Art Walk is the result of the work of the Northwest Arts Advocacy, an extension of the St. Johns Cultural Council, and is sponsored in partnership with Gate Riverplace Company and Demetree Brothers, Inc.
Let us know what you think >>