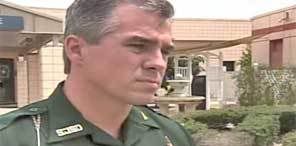 Sgt. Chuck Mulligan with the St. Johns County Sheriff's Office reported to Historic City News this afternoon that they are now able to confirm the identity of a suspect shot and killed by deputies over the weekend.
After a comparison of the latent prints taken from the deceased person in Saturday's deputy involved shooting, it has been determined the subject is in fact Rodney Joseph Lasseign, W/M, 07-25-1956.
The comparison was checked against The Federal Bureau of Investigation's records.
Share your thoughts with our readers >>