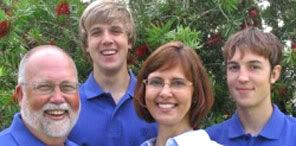 I like to discuss opinions and perspectives with our elected leaders — especially at budget time. County Commission Chairman Cyndi Stevenson forwarded some of her observations about this year's budget along for me to consider.
Stevenson says "St. Johns County has cut the budget and most property tax bills will see little or no increase in tax bills in 2010. 2011 we are hoping to maintain the proposed millage rate for 2010."
I had written to Cyndi about some specific issues and her replies address some of my concerns. For example, she pointed out that this is the 4th and 2011 would be the 5th straight year of property tax reductions, if that comes to pass. According to Stevenson, "the county has been cutting since 2007-hoping to make it through this down turn without a millage rate increase-but the downturn is longer and deeper than most expected." I tend to agree.
"We have substantially reformed post retirement benefits for county employees-the state controls the pension plans which are fully funded – last I checked." Stevenson said.
I've always known Cyndi to look at things from a greater perspective — even when considering local issues, she seems to have her eye on how national and state policy affects us locally. "We are facing the end of a long term global financial expansion with a major decline in economic activity and unsustainable debt levels. If the county can stand still on this millage rate proposal and the national politics will settle down and address real issues – tort reform – comprehensive energy policy – things will get better for everyone." she told me. "I would also add, stopping the legislature from meeting until every other year, unless they are "unlegislating".
Stevenson explained that county staff has cut the budget significantly. "Further cuts will affect services to libraries, parks, and public safety – all will affect our residents quality of life and the visitors' experience." No doubt, this will be the subject of increased attention and scrutiny as we begin to finalize next years budget.
"I hope the firefighter's union will forgo their contract pay increase – it is not the time." Stevenson said pointing out that animal control, code enforcement, police, fire, jail and other social services are all facing their greatest challenges in decades with fewer staff – flat pay rates and decreased benefits which she considers to be "no different than pay decreases."
Cyndi believes that our economy will have to retool – but what the community wants in services may no longer be affordable.
I have proposed, as have other editors around the state, that consolidation of public safety agencies, if approved, would add substantial savings through economy of scale and elimination of duplicate and redundant services. Stevenson feels that consolidation of duplicate services may be desired and can help city residents – if that is what they choose.
Stevenson told me that our economic reality is to operate leaner. "All resources and how they are spent must be carefully considered and old ways of doing things cannot be sustained in this type of environment unless they are the best allocation of resources." she said.
When asked about holding the millage rate, Stevenson responded, "If I believed we could get by the next TWO years with a flat millage rate without a substantial decrease in services, I would have pressed for it."
Still, Stevenson is not giving up. She says, "We are still looking for efficiencies that do not further diminish services – and they will come – but there is not $35 million dollars worth of recurring revenue laying around in the county budget."
Looking to the future, Stevenson said "If the economy will turn and we keep a tight rein on government spending, we are set to grow out of this problem."
The good news is that it now looks like the millage increase will affect far fewer property owners than first thought. Stevenson said "That makes me feel like the efforts of the last 4 -5 years to right size county government have been worthwhile and appropriate hard medicine to prepare the county for this downturn. We have made real progress."
Let us know what you think >>