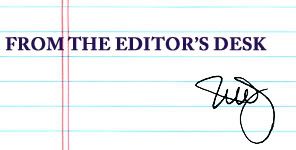 When I read business headlines lately, I often shudder.
Today, President Obama announced that executives of companies receiving federal bailout money will have their pay capped at $500,000 under a revised financial compensation plan that effectively takes "the air out of golden parachutes".
Everybody has to share some of the burden in this financial crisis, right?
After all, Casino operator Wynn Resorts said yesterday that it would cut the wages of its salaried workers in Las Vegas and reduce work weeks for its full-time hourly employees to avoid cutting jobs.
Casinos don't get federal bailouts and the salaried workers earn nowhere near six figure compensation, as you might expect.
I won't do business with companies who have no conscience the same as I won't do business with companies who offer poor quality or service. By trading with companies who show a conscience, I am supporting, in my own small way, the values needed to achieve a state of financial normalcy.
At the same time we are getting this "belt-tightening" news, both for the corporate executives all the way down to the salaried employees; I am shocked to read about the arrogance of some bailout recipients.
What would you say about a company who receives $25 billion in taxpayer bailout money who is now planning to take a series of corporate junkets to Las Vegas casinos?
Wachovia Bank's new owners, Wells Fargo, just booked 12 nights at the Wynn Las Vegas and its sister hotel, the Encore. In past years, the banking and financial services company has taken over a 1,000 employees and guests on their annual retreats. Rooms at the Wynn and the Encore are consistently among the most expensive in Las Vegas
According to an Associated Press quote, I'm not alone in this thinking. "Let's get this straight: These guys are going to Vegas to roll the dice on the taxpayer dime?" said Rep. Shelley Moore Capito, a West Virginia Republican who sits on the House Financial Services Committee. "They're tone deaf. It's outrageous."
When I make a poor business decision in one of our families companies, I pay the price. If the consequences are so severe to prevent me from making my mortgage payments, the bank forecloses. But, if the same bank makes poor business decisions or are wasteful spenders, they just go to the "honey pot" for a bailout.
You may recall reading that insurance giant American International Group Inc. who has operations in the area, had to be scolded by Congress for spending $440,000 on spa treatments for executives just days after the company took $85 billion from taxpayers.
It may make little or no difference at all, but I'll be damned if I will bank with Wachovia Bank and Wells Fargo or buy insurance from companies like AIG if they intend to thumb their noses at the sacrifice the rest of us have to make just to pull through this recession — without the aid of a federal bailout.
Share your thoughts with our readers >>